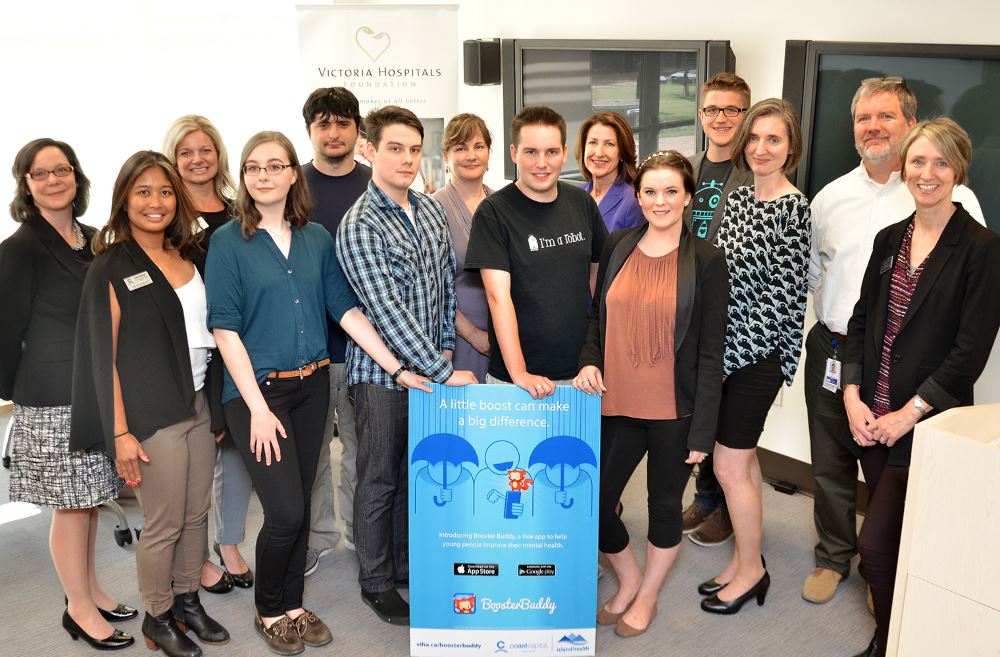 Coast Capital Savings' donor story
Through BoosterBuddy, Coast Capital Savings has made possible a revolutionary app for young people living with mental illness, depression, and psychosis — and youth are celebrating it. A first-of-its-kind gamified toolkit for self-care, BoosterBuddy has given mental health workers another tool to reach a historically difficult demographic. As BoosterBuddy's sole sponsor, Coast Capital Savings has generously committed more than $260,000 toward this innovative mental health tool.
Designed by mental health professionals from Island Health and a Youth Design Team, BoosterBuddy helps users on their wellness journey through a series of daily quests designed to establish and sustain positive habits. To wake up their BoosterBuddy, users must check-in with how they are feeling each day and complete three real-life activities. If they are struggling, the app will offer coping skills tailored to what they are experiencing: depression, anxiety, psychosis, drug or alcohol misuse, and other problems. If they are feeling well, the task may be more challenging: taking a walk, phoning a friend, eating something healthy or many others. When their buddy wakes up, he gives the user a pep-talk and an inspirational quote.
Besides this daily jump-start, BoosterBuddy's other wellness management tools include: medication reminders, appointment and to-do list reminders, a crisis management plan, an extensive library of coping skills, and a calendar function for reviewing accomplishments and wellbeing over time. As users complete quests, they earn virtual coins and move through levels. BoosterBuddy aids users in starting tasks and self-care routines, increases real-life socialization, while also offering encouragement and a sense of progress.
Since its launch on September 18, 2014, BoosterBuddy has been downloaded more than 100,000 times. The majority of downloads occurred in Canada and the US, but BoosterBuddy is now officially global with users from Europe, Africa, Asia and the Middle East.
You can download BoosterBuddy at the App Store or Google Play. Learn more about VIHA's role.
https://www.victoriahf.ca/wp-content/uploads/2018/08/booster-buddy.jpg
657
1000
Victoria Hospitals Foundation
https://www.victoriahf.ca/wp-content/uploads/2018/04/vhf-logo.png
Victoria Hospitals Foundation
2018-08-08 21:46:56
2019-11-12 20:11:29
Corporate giving and leadership supports youth mental health