The Big Picture to Inspire Community and Raise $4 Million For Priority Imaging Equipment at Local Hospitals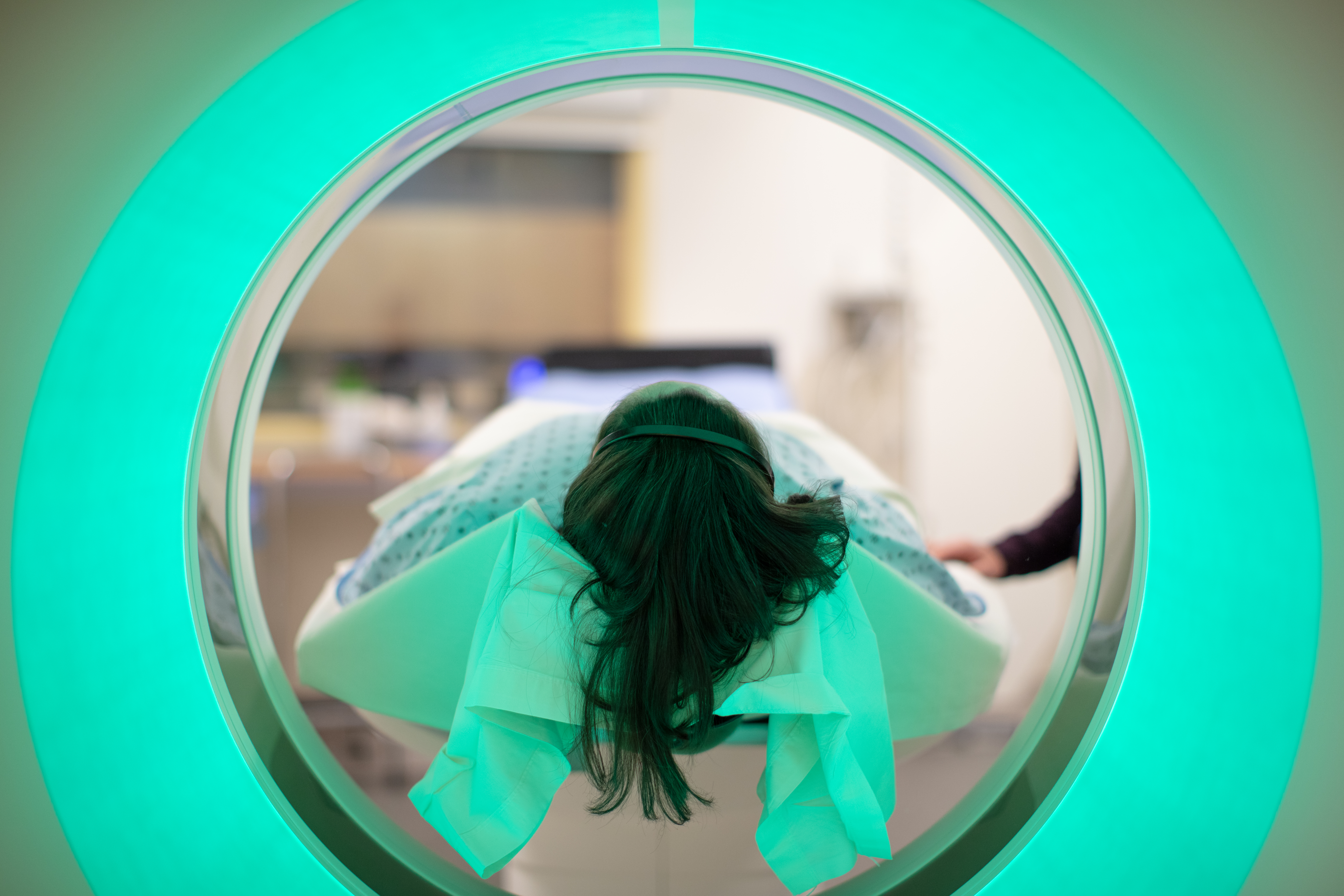 Victoria, BC — The Victoria Hospitals Foundation announced today the focus of its latest and largest annual campaign, The Big Picture. Over the next while, the Foundation aims to raise $4 million for priority, leading-edge imaging equipment at Royal Jubilee and Victoria General hospitals. These tools and technologies, which include a CT, 3T MRI and ultrasound equipment, will advance healthcare and will allow our local caregivers to go beneath the surface and quickly assess what is happening inside a patient's body.
More than 275,000 medical imaging procedures are performed at Royal Jubilee and Victoria General annually every year. More than half of all healthcare encounters require medical imaging.
"For medical imaging to be effective, we need powerful equipment. And for our community to have this powerful equipment, it takes each and every one of us," says Victoria Hospitals Foundation Board Secretary Tom Siemens. "We count on our community to make a difference, and are incredibly thankful to donors that make health a shared and valued asset in our community."
Siemens was joined by Elin Bjarnason, Vice President of Clinical Service Delivery at Island Health. "As a clinician and a leader in the delivery of health and care, I know by increasing access to diagnostic equipment we can better support people throughout their care journey. Contributions to the Foundation's Big Picture campaign help Island Health move towards our vision of delivering excellent health and care for everyone, everywhere, every time."
This campaign will support the funding of over $11 million in new imaging equipment. $7 million in funding has been secured: two significant donations totalling $2.4 million for the 3T MRI have already been received by the Victoria Hospitals Foundation, with the remaining cost of $4.6 million shared between Island Health and the Capital Regional Hospital District (CRHD). The Big Picture is looking to the community to raise the remaining $4 million.
The campaign was officially unveiled at the Foundation's signature gala, Visions, on Saturday, November 16. Over 300 guests and donors, 26 sponsors, 260 businesses and 60 volunteers came together to raise a record-breaking $1 million of the campaign's $4 million goal.
Mitch Lepore, a grateful patient, shared his personal healthcare story at Visions and at the Foundation's media launch. In 2012, Mitch fell from a 50 foot cliff during a hike and suffered traumatic injuries, including a life-altering brain injury. He was cared for at Victoria General Hospital, where he received multiple CT scans.
"Beyond the pivotal role that imaging played during the acute stage of my case, imaging also helped provide my family and myself insight into how my injury had and would impact my life," says Mitch. "The latter was particularly significant for me, in terms of furthering both my physiological and psychological healing." Today, Mitch is doing well and credits the Victoria General Hospital caregivers for saving his life.
The Big Picture campaign reminds our community that every caregiver, every patient, every donor and every supporter is a neighbour, friend and community member. Inspired by its donors and the fact they fund 40% of the equipment in our hospitals, the Foundation aims to share that we are all part of the big picture, that we are stronger together and that giving makes us all better.
Contributions can be made by donating online at www.victoriahf.ca/bigpicture, calling 250-519-1750 or mailing to Wilson Block, 1952 Bay Street, Victoria BC, V8R 1J8.
https://www.victoriahf.ca/wp-content/uploads/2019/11/0O6A4468.jpg
5663
8494
Victoria Hospitals Foundation
https://www.victoriahf.ca/wp-content/uploads/2018/04/vhf-logo.png
Victoria Hospitals Foundation
2019-11-21 19:25:41
2023-02-27 15:52:56
The Big Picture to Inspire Community and Raise $4 Million For Priority Imaging Equipment at Local Hospitals