A letter from Dr. Amanda Barclay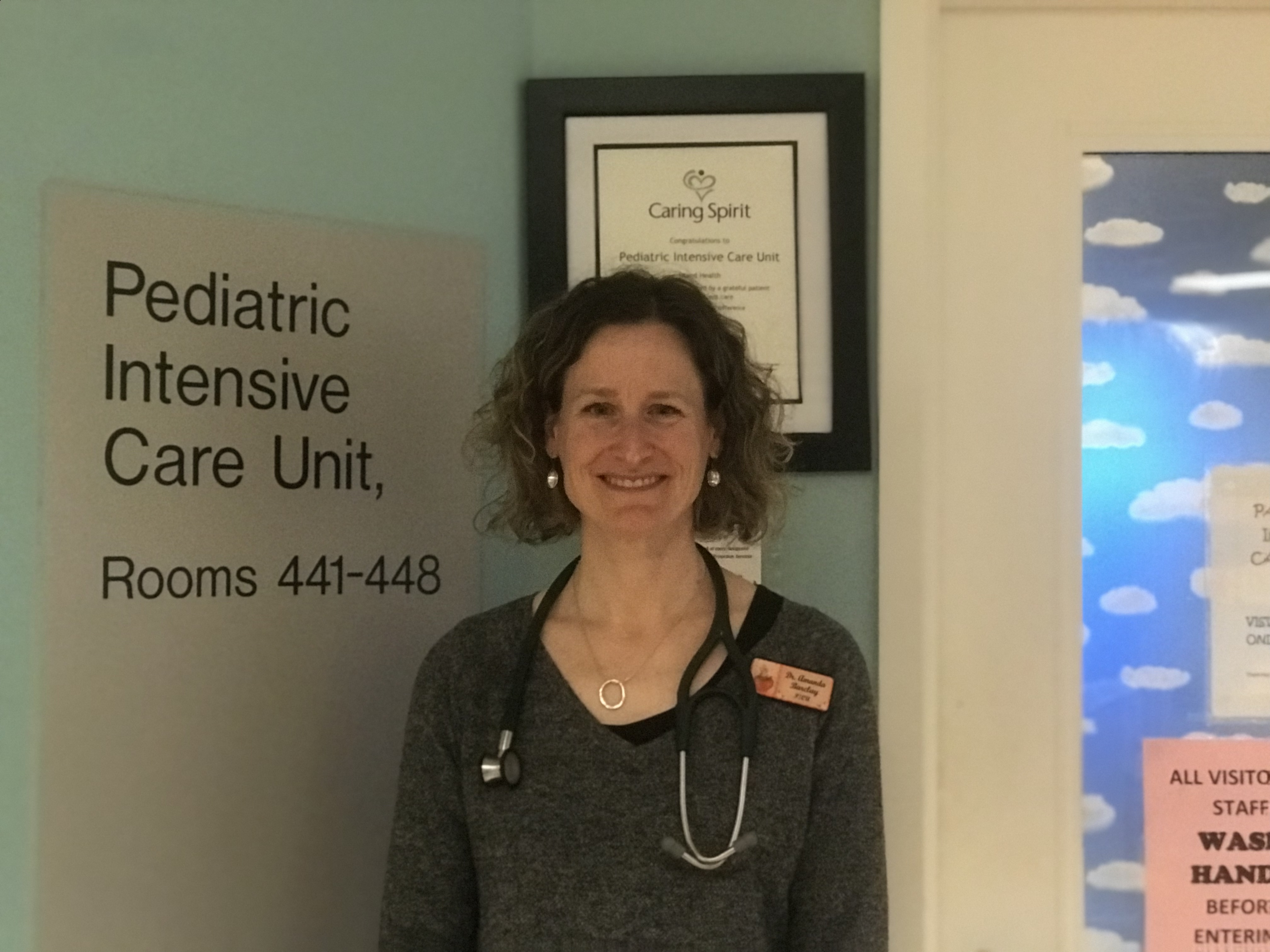 As the Director of the Pediatric Intensive Care Unit (PICU) at Victoria General Hospital, and the first pediatric intensivist to practice in Victoria, I can tell you two things; most parents don't want to meet us, but thankfully when they do, they're grateful to have advanced services close to home. And I too, am grateful.
As one of only two PICUs in the province, this care unit and team treat children 0 to 17 years old who have severe and acute life-threatening illnesses or injuries. These young patients may have complex medical histories with acute care needs, or need care after surgery. Often requiring life-support, special medications and equipment, and one-to-one, even two-to-one, observation by nurses, the care teams understand that they are caring for the future of your community — and that itself is a profound feeling.
With only five beds here in Victoria, the PICU is often at capacity, and what we do know, is that no patient journey is the same. For many families, calling the PICU home can be anywhere from 2 days to 9 months. We do our very best to get our youngest patients home, where they belong.
My peers, Dr. Allon Beck, Dr. Jeff Bishop, and I work on four-day rotations, through the nights when patients need us, supported by many talented specialized nurses, respiratory therapists and allied healthcare professionals. The families here on the Island benefit from our small, close-knit team; there is a sense of community here. It simplifies communication between specialists, and it simplifies communication with the family when only one of us is delivering information to families. There is a passion that unites us on this unit, and while our team is small, the measure of attention, detail and support is grand. We are a team who cares deeply for each patient and family. Every family who walks into the PICU becomes important to us, which was the case when we met Eliza.
Eliza was one of our more complex cases, she had multi-organ failure, and patient monitors helped us monitor her vital signs minute-by-minute. In a complicated case like hers, where conditions change every half hour, the numbers and data on the monitors constantly allowed us to alter our approach to care through many competing challenges. Every moment counts.
We encounter a patient of Eliza's severity of illness 6-8 times a year and the technology we use is absolutely crucial to their diagnosis and treatment. It plays a vital role in keeping them alive. You will hear first-hand from Eliza's mother, Stacey, how the hospital equipment the donors in our community fund, kept her daughter alive.
For that reason, along with the Victoria Hospitals Foundation, I am asking you and your community to raise $1.8 million for new patient monitors in the PICU and our companion unit, the Neonatal Intensive Care Unit (NICU) that will benefit patients on Vancouver Island, and our care teams for years to come. This campaign means so much, it hits close to home. The new monitors are one of our most essential pieces of equipment — we simply can't provide intensive care without them.
Vancouver Island's pediatric population is growing. We are proud to say that the majority of children are cared for here. You can help us to continue and build on this inspiring work.
To those of you who can support these patient monitors, you will be placing into our hands, technology that will save lives and impact the future of this community.
In gratitude,
Dr. Amanda Barclay
Director, Pediatric Intensive Care Unit
Victoria General Hospital
https://www.victoriahf.ca/wp-content/uploads/2019/05/IMG_6573.jpg
3024
4032
Victoria Hospitals Foundation
https://www.victoriahf.ca/wp-content/uploads/2018/04/vhf-logo.png
Victoria Hospitals Foundation
2019-05-02 18:32:43
2020-02-10 22:26:20
A letter from Dr. Amanda Barclay