Air Canada Foundation Grant Funds Pediatric Ventilator System for Victoria General Hospital through the Victoria Hospitals Foundation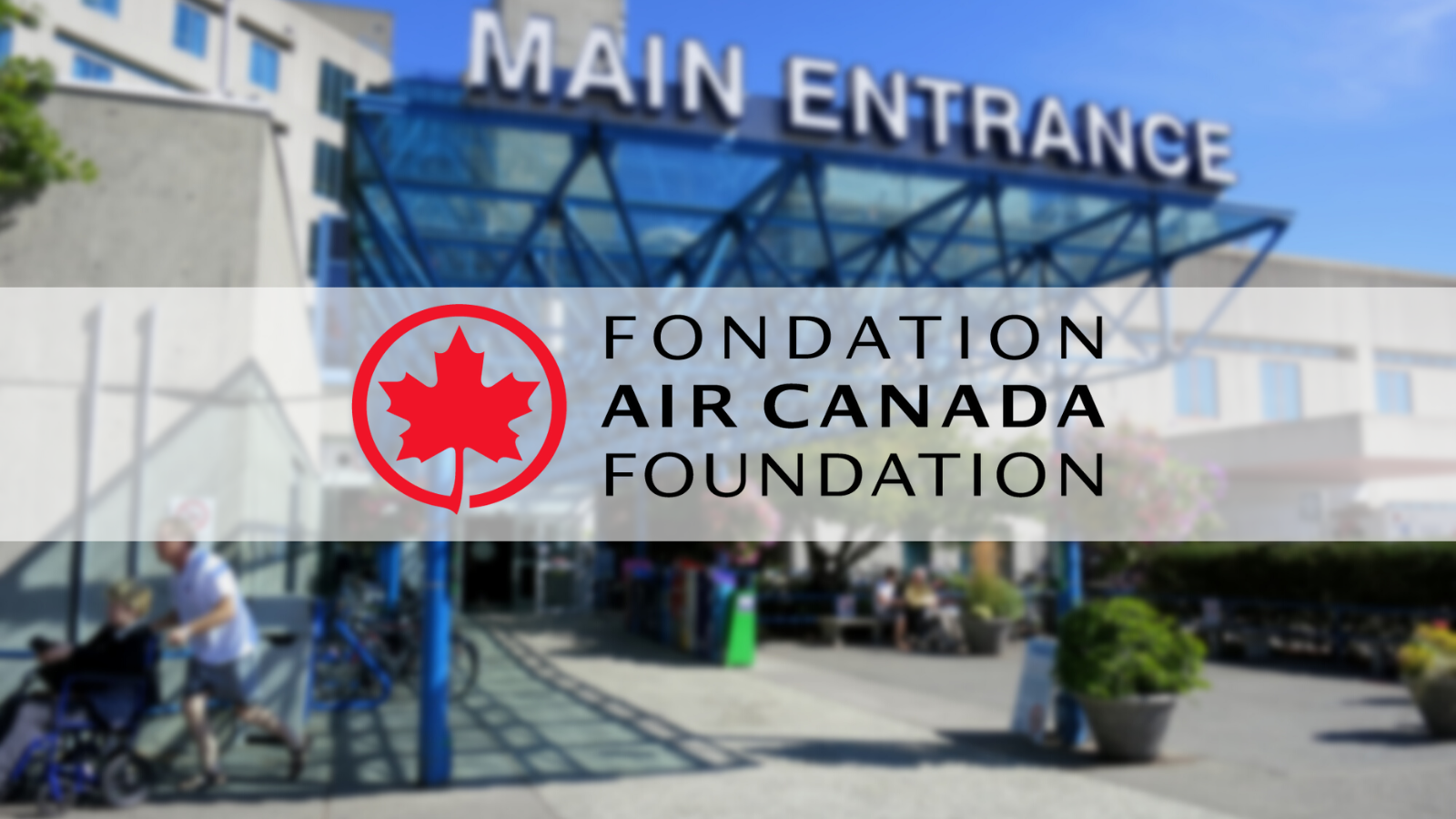 Thanks to a generous grant from the Air Canada Foundation, children in our communities have vital healthcare close to home. The Air Canada Foundation's gift has helped fund a new, much-needed pediatric ventilator system to the Pediatric Intensive Care Unit (PICU) at Victoria General Hospital (VGH).
"The past year has been a difficult time for many of us. For children who are sick or injured, it has been even more challenging for them and their families," says Victoria Hospitals Foundation Executive Director, Avery Brohman. "Because of the support of our community members, and the leadership from the Air Canada Foundation with their generous grant, we can provide our youngest, most vulnerable patients with the care they need, when they need it, and where they need it—close to home."
The Air Canada Foundation has provided $50,000 over the past two years to the pediatrics unit at VGH, and has previously provided more than $8,000 of in-kind gifts supporting the urgent medical needs for Vancouver Island residents.
The Air Canada Foundation was launched as a not-for-profit organization in 2012 in response to urgent and critical needs for the health and well-being of children and youth. With a mission to provide financial or fundraising support to Canadian-registered charities, the Air Canada Foundation connects children to medical care, helps alleviate child poverty, and supports children in fulfilling their dreams.
"It is important for us to work with partners who are making an impact in their local communities. By partnering with organizations like the Victoria Hospitals Foundation, we are able to help more families in need and more children reach their potential. Though the last year has been incredibly difficult in a number of ways, we continue to see hope and joy come from the work of our valued partners," says Valerie Durand, spokesperson for the Air Canada Foundation.
With over 3,000 babies delivered and 2,000 children cared for annually at VGH, having the most up-to-date technology and tools for our care teams means the best possible care for our smallest and most fragile patients. And accessible, local care helps relieve stress for families who would otherwise have to travel elsewhere to find care for their sick child.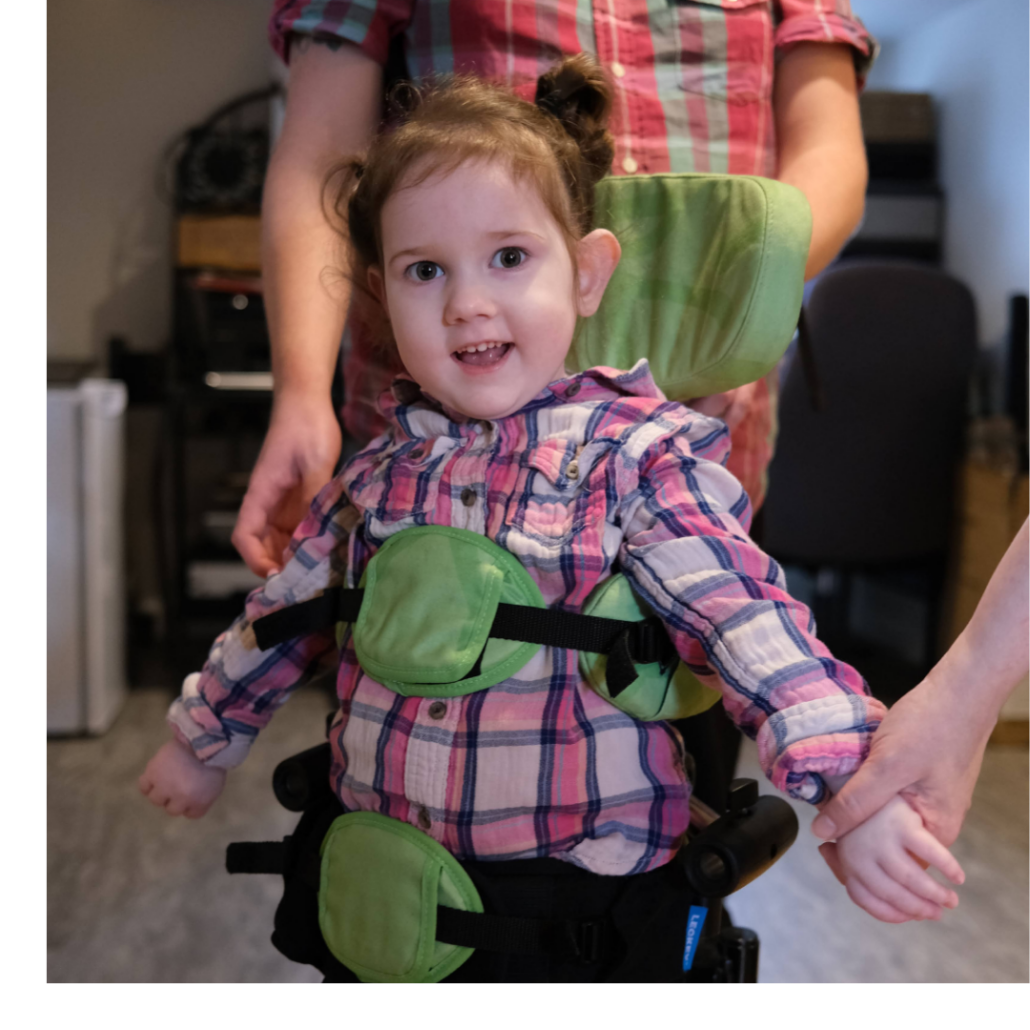 Gloria and Chris McDonald know all too well what it is like to have a sick child needing emergency pediatric care and long-term complex support. At just seven months, their daughter Olivia was rushed to VGH when she wouldn't awaken from a nap. Baby Olivia was intubated for several days to control and stabilize her breathing. After numerous tests, she was diagnosed with a rare and complex genetic condition called Tango2-related metabolic encephalopathy and arrhythmia which can cause muscle breakdown, seizures, and heart failure.
The new life-saving ventilator system in the PICU provides intubation for tiny babies to teenagers who are having trouble breathing. Children may need a ventilator when they become ill with infections, have trauma, or are born with syndromes that need breathing support. Children may stay on a ventilator for days, weeks, months, or their entire lifetime.
Having this flexible, video-assisted ventilation system helps physicians to effectively open small airways. Placing the breathing tube can be a very complex task. The ability to use a video screen provides a better view of the vocal cords, making the placement of the tube much easier with less discomfort to our littlest patients.
Olivia has stayed in hospital for nearly half of her young life, experiencing a multitude of surgeries, blood and iron transfusions, and a number of illnesses and infections. At VGH, she has occupied every bed in the PICU and more than five different rooms on the ward.
For nearly the past two years, Olivia's hospital stays have been primarily in the VGH Children's Ward VGH PICU, one of only two PICUs in the province. Gloria acknowledges how essential it is to be able to stay close to home for the majority of Olivia's care needs, close to her daughter and her family. "Here at home we have the supports we need that wouldn't be available if we had to travel out of town to get care for Olivia."
We are incredibly thankful for partners like the Air Canada Foundation who make our community a healthier place for children and their families during the most critical times in their lives. Their donation helps gives our youngest patients the best chance at a healthy start in life, the ability to grow and thrive, and the hope and to build and fulfill their dreams.
Now, at 3-1/2 years old, Olivia is growing—nearly 3 feet tall—and has gained a healthy amount of weight. With the assistance of speech and physical therapies, her mental and physical development is progressing and she is getting stronger. She is starting to talk, and says 'Mom' and 'Dad.'
And when she receives an IV, she says, 'owie.' With the use of orthotics and a standing device, Olivia is able to stand. She loves books, music, and movies. Her favourite film is the animated feature, 'Brave', aptly-titled for such a courageous little girl.
Olivia's illness has not been easy. She and her family have undergone an unimaginable amount of distress. Gloria says that when things are difficult they remember to cherish the good moments and encourages others who are experiencing challenges to do the same.
The Air Canada Foundation's gift uplifts, supports and connects our dedicated pediatric medical teams, the families they care for, and our community members with an enduring spirit of compassion, consideration, and caring.
As families like Olivia's continue their healthcare journeys one day at a time, generous donors like the Air Canada Foundation are here to help, making each step along the way much easier.
To learn more about the Air Canada Foundation, visit their website.
https://www.victoriahf.ca/wp-content/uploads/2021/09/Untitled-design-90.png
900
1600
Victoria Hospitals Foundation
https://www.victoriahf.ca/wp-content/uploads/2018/04/vhf-logo.png
Victoria Hospitals Foundation
2021-09-21 14:43:05
2021-09-21 15:34:37
Air Canada Foundation Grant Funds Pediatric Ventilator System for Victoria General Hospital through the Victoria Hospitals Foundation