VHF Joins Canadian Hospital Foundations in Launching The Frontline Fund to Support the Fight Against COVID-19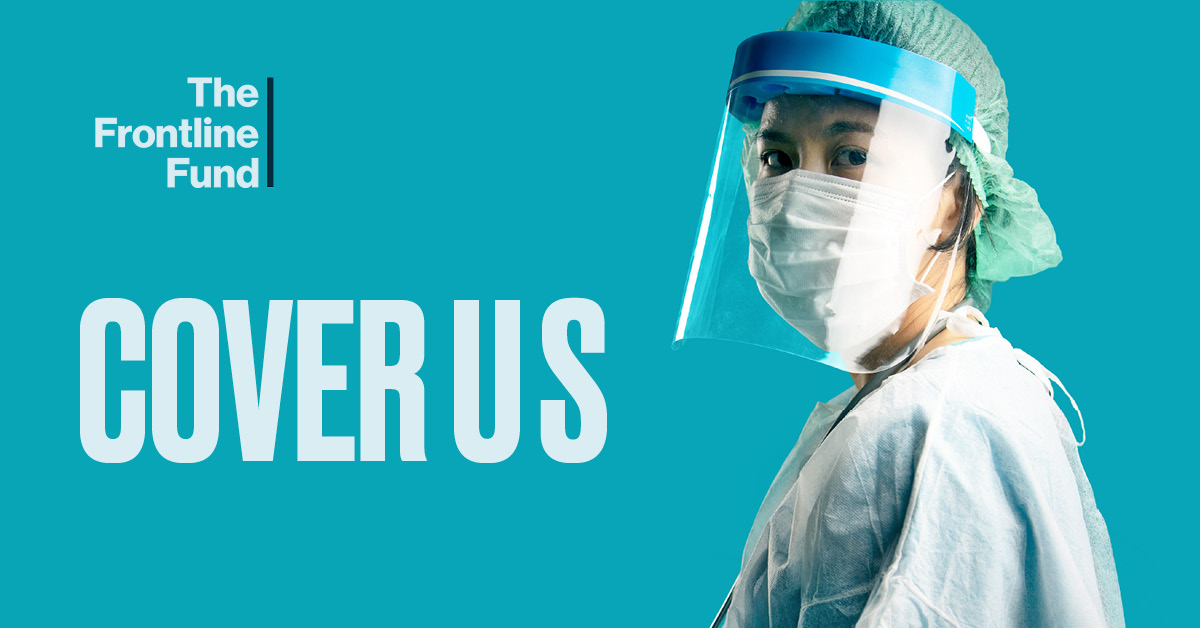 Our Victoria caregivers are on the front lines in the Island's fight against COVID-19, both at Royal Jubilee (a primary site) and Victoria General hospitals (a secondary site).
In their honour and complementary to our ongoing campaigns, we are grateful to partner with over 100 hospital foundations across Canada to help launch The Frontline Fund.
Read below The Fontline Fund news release, with modifications specific to VHF:
Canadian frontline healthcare workers are caught in a fight with COVID-19 and need our support to help fight this crisis. In response, hospital foundation leaders across Canada have come together to launch The Frontline Fund—a way for all Canadians and Canadian corporations to help arm frontline healthcare providers with the supplies, supports and research funding they need to fight this public health emergency and to support northern communities and indigenous health.
"The situation our frontline healthcare workers are facing is unprecedented," said Caroline Riseboro, President and CEO, Trillium Health Partners Foundation, a member of the steering committee for The Frontline Fund. "They are working around the clock, at risk of contracting COVID-19. They are isolating themselves from their families to avoid spreading the virus. They are tired, anxious, and under relentless pressure to keep fighting. And yet, every day, they go back to work to protect us. We need to protect them, too."
Due to all the important work going into fighting the novel coronavirus, hospitals are facing unprecedented costs and strain, which are being shouldered by the healthcare workers on the front line. When Canadians donate to The Frontline Fund, they will be providing relief to these valiant caregivers.
Funds directed to the Victoria Hospitals Foundation will support the highest priority needs at Royal Jubilee (RJH) and Victoria General (VGH) hospitals.
The Frontline Fund is grateful to its founding partner donors for their generous early support. These include Lead Financial Institution donor TD Bank Group with a donation of $1 million, Maple Leaf Foods with a donation of $2.5 million and the CMA Foundation, with a donation of $5 million for a combined total of $8.5 million in contributions to date.
Michael McCain, CEO of Maple Leaf Foods, made a generous donation on behalf of the company in hopes of inspiring others to give. "Our governments are doing everything they can to help, but they can't do it alone," said McCain. "Our healthcare workers are not just on the front lines – they are the last line of defence against COVID-19 and without them, we are hopeless. We need to do everything we can to support them right now."
The Frontline Fund has partnered with CanadaHelps.org to make it easy and efficient for Canadians to get involved. All donations from individuals will flow through Canada Helps and be aggregated so that funds given remain in the province of the donor. Individuals and corporations can donate to The Frontline Fund by visiting FrontlineFund.ca. The first round of fund disbursements will take place on April 30, 2020.
Engage with people across the nation on social media using hashtag #CoverUs, follow the account on Twitter at @frontline_fund, Instagram @the_frontline_fund, and Facebook at /TheFrontlineFund.
https://www.victoriahf.ca/wp-content/uploads/2020/04/The-Frontline-Fund-FB-1200x628-1.jpg
628
1200
Victoria Hospitals Foundation
https://www.victoriahf.ca/wp-content/uploads/2018/04/vhf-logo.png
Victoria Hospitals Foundation
2020-04-24 15:48:06
2020-04-24 15:48:27
VHF Joins Canadian Hospital Foundations in Launching The Frontline Fund to Support the Fight Against COVID-19