VHF Donors Raise $1 Million to Support Critical Care Expansion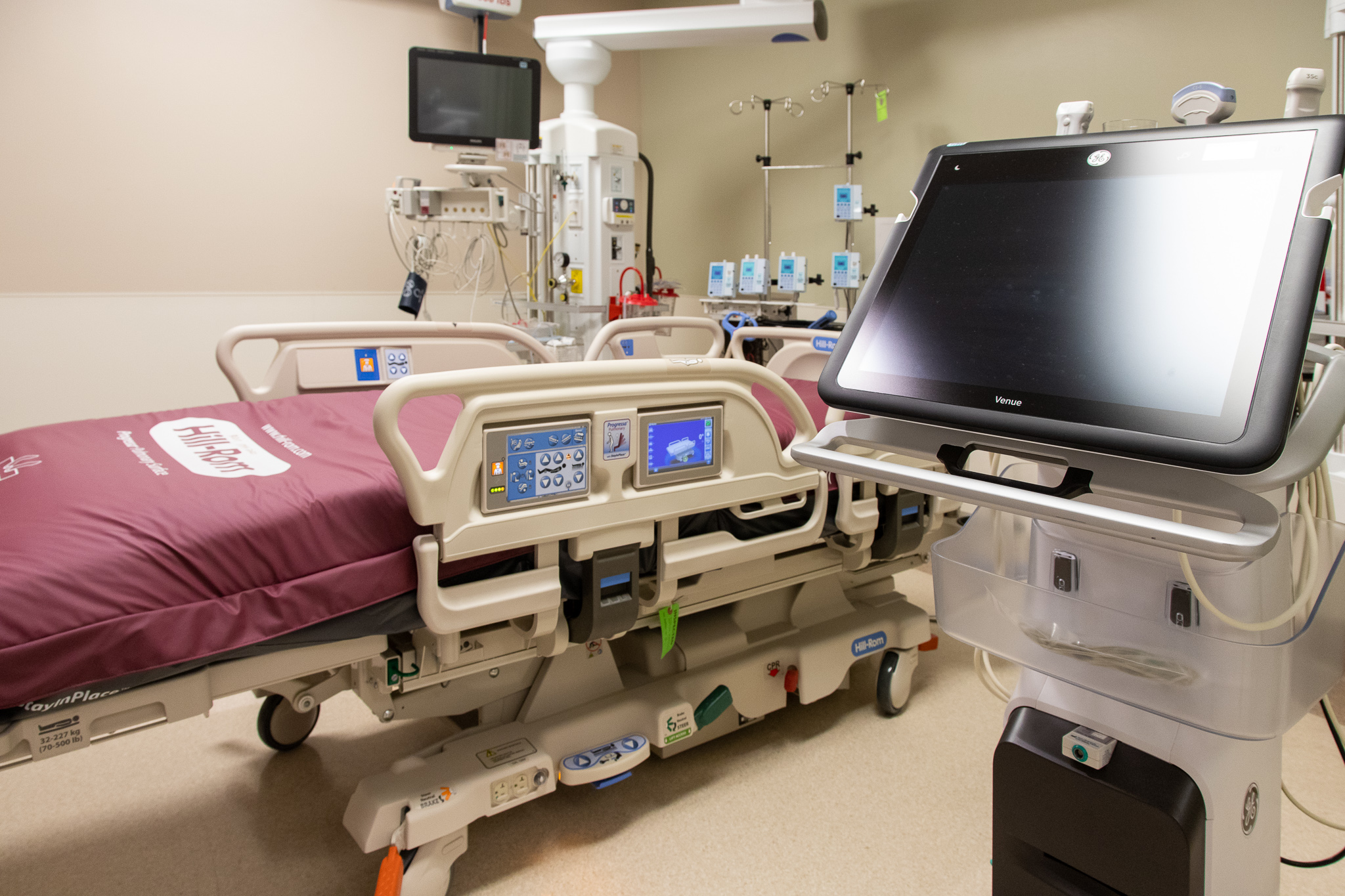 — Launched in April, the Victoria Hospitals Foundation's $7 million It's Critical campaign has already raised $1 million to expand critical care capacity in Greater Victoria, thanks to incredible community generosity. This funds life-saving critical care equipment to facilitate the opening of an interim High Acuity Unit (HAU) at Royal Jubilee Hospital (RJH). The interim HAU, slated to open in October, will give care teams increased capacity and flexibility to provide specialized care and manage surges in hospitalizations such as during influenza season, COVID-19 and potential mass casualty scenarios, such as natural disasters.  
State-of-the-art critical care beds, new monitors and an ultrasound funded by VHF donors have already arrived at RJH. The prompt purchase of this equipment was made possible through close collaboration with Island Health, and an upfront commitment of funds from the Foundation in order to address immediate needs in local hospitals. Specialized staff are being trained to use the equipment in the interim HAU, while the design and construction of Vancouver Island's first permanent HAU is in progress.
"I'm inspired by the extraordinary support from our giving community—thank you for making this milestone possible. To see equipment already in the hands of care teams thanks to our donors is incredible," says Avery Brohman, Executive Director, of Victoria Hospitals Foundation. "Together, the community, Island Health, and the Foundation are truly transforming healthcare for Vancouver Island residents. Especially in these uncertain times, we are grateful for the continued commitment shown by our donors to expand critical care capacity, and preserve the care we all rely on."
It's Critical is a $7 million fundraising campaign launched in response to COVID-19 to expand critical care capacity in local hospitals now, and support future community healthcare needs. The first $1 million raised has funded critical care equipment, while the additional $6 million yet to be raised will fund the construction of the permanent High Acuity Unit. HAUs offer an intermediary level of care between Intensive Care and Acute Care for patients who are not quite ill enough for the Intensive Care Unit (ICU), but still need highly specialized care and monitoring. The permanent HAU will increase critical care capacity at RJH by 73%.
Greater Victoria's population is growing and aging, and requires this investment to meet ever-increasing critical care needs. Over the last 10 years (2009-2019), RJH has seen an 83% increase in ICU admissions, with only a 38% increase in beds. Royal Jubilee hospital is a tertiary referral centre for Vancouver Island and helps patients from all across the Island. Critical care expansion will help many different types of patients, such as those recovering from high-risk heart, cancer, or vascular surgery, patients struggling to breathe, and patients with stroke or multi-organ failure.
"We are grateful to the Victoria Hospitals Foundation and its generous donors who are making it possible for Island Health to increase our critical care capacity," said Dr. Omar Ahmad, Department Head, Emergency and Critical Care Medicine, Island Health. "A permanent High Acuity Unit will provide our frontline workers with the supports they need to care for some of the most vulnerable patients today, and in the years to come."
The Foundation is tremendously thankful for generous community gifts that made the $1 million milestone possible. Provincial and Federal governments continue to support critical care needs and fund the expenses, while 40% of the equipment in Victoria General and Royal Jubilee hospitals is funded by VHF donors. The community's support allows leading-edge equipment to be operationalized in hospitals faster and more frequently.
Planning for the permanent HAU is underway, and as more It's Critical funds are raised via the Foundation's donors the construction will continue to progress. Victoria Hospitals Foundation needs the community's continued support to reach its $7 million goal and improve critical care for all Island residents.
To learn more, or donate to this campaign, please call 250-519-1750 or visit victoriahf.ca/critical
https://www.victoriahf.ca/wp-content/uploads/2020/09/3516-VictoriaHospitalsFoundation-CrtiicalCareEquipment-HAU.jpg
1365
2048
Victoria Hospitals Foundation
https://www.victoriahf.ca/wp-content/uploads/2018/04/vhf-logo.png
Victoria Hospitals Foundation
2020-09-02 14:59:29
2020-09-02 15:49:57
VHF Donors Raise $1 Million to Support Critical Care Expansion