VHF Launches $500,000 Campaign for Ultrasound Equipment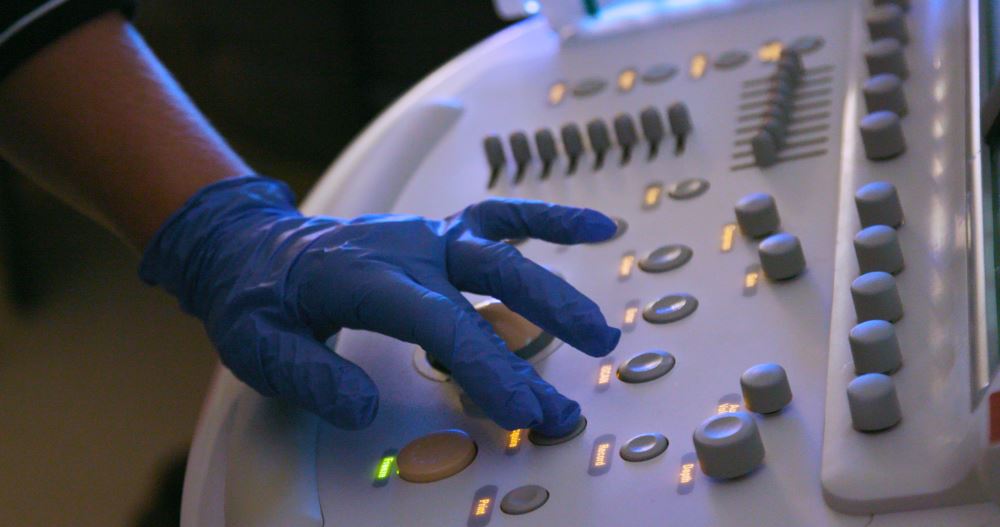 Today, the Victoria Hospitals Foundation launches its latest fundraising initiative: a Campaign for Ultrasound Technology. Over the next several months, the Foundation aims to raise $500,000 to fund seven new point-of-care ultrasounds for seven specialized areas of Royal Jubilee and Victoria General hospitals.
Titled Beneath the Surface, the campaign shines a light on the importance of ultrasounds. Every day, more than 100 ultrasound procedures are performed at Royal Jubilee and Victoria General hospitals.
"An ultrasound allows us to see inside a patient's body," explains Dr. Melina Warren, Radiologist at Island Health. "The high-definition images we acquire with ultrasound help us understand the nature of a patient's symptoms. They also provide vital information, which can help guide treatment. Ultrasound technology is a critical cornerstone of medicine and patient care."
Ultrasound testing is relatively simple, non-invasive and radiation-free. As a result, it's one of the most commonly used forms of medical imaging in hospitals. The images captured provide physicians with a wealth of information, including the structure and composition of internal organs, tissues and vessels.
"Ultrasound is performed on every type of patient, in every area of care," says Warren. "Modern healthcare wouldn't exist today without innovations in ultrasound technology."
In the last decade, advancements have made ultrasound imaging faster, more detailed and more precise. Ultrasound machines have also become smaller and portable, meaning ultrasounds can be used at a patient's bedside. This allows the care teams to gather the information they need to provide the best care while minimizing patient discomfort and the need for other more costly, time-consuming tests. Ultrasounds are now used in every department of a hospital.
Victoria Hospitals Foundation Board Chair Bruce Dyck explains the need for new equipment. "Every year, the multidisciplinary teams at Royal Jubilee and Victoria General hospitals see thousands of patients. To help these patients get diagnosed faster, and therefore treated faster, we are asking our community to help raise funds to support Island Health's plan for more ultrasound machines."
The seven new ultrasounds will benefit thousands of patients in:
Emergency
Endoscopy
Intensive Care Unit
Gynecology Surgery
Maternity
Medical Imaging
Vascular Surgery
"Whether it be a soon-to-be mother who wants to rule out pregnancy complications, a local business owner in Emergency who has sudden pain in their abdomen or an elderly citizen who must undergo vascular surgery to repair a blocked artery, these ultrasound machines impact many different types of patients," says Dyck.
Contributions to the campaign can be made by donating online at www.victoriahf.ca, calling 250-519-1750 or mailing a donation to Victoria Hospitals Foundation, Wilson Block, 1952 Bay Street, Victoria BC, V8R 1J8.
https://www.victoriahf.ca/wp-content/uploads/2018/12/VHF-Photo-15.jpg
527
1000
Victoria Hospitals Foundation
https://www.victoriahf.ca/wp-content/uploads/2018/04/vhf-logo.png
Victoria Hospitals Foundation
2018-05-03 18:22:48
2019-11-12 20:11:29
VHF Launches $500,000 Campaign for Ultrasound Equipment