If you asked me, I'd be the last person to tell you a good story about the hospital. That's before, anyways. Now I have one—a really good one—but I didn't always.
I never would have told you that I could go in there, to the hospital, and say "hey sister, hey brother" like they were my family. But I would now. They made me feel like I wasn't alone, like I was family.
I really was alone, but I didn't feel like it. Earlier this year I spent eight weeks in Royal Jubilee Hospital in Victoria. I was apart from my wife, my sons and my grandson. I live in Alert Bay, a 35-minute ferry from Port McNeil, 450 km north of Victoria.
We knew COVID had made it to our Island, and I knew something wasn't right one day when I went into work. It was headaches—bad ones. And I was gasping for air. When my wife finally convinced me to go to the hospital, it only took the doctor 20 minutes to figure it out. And then I was on a helicopter to Victoria.
I tested positive for COVID and I had double pneumonia. I had a hole in my colon, my kidneys failed and I had a blood clot in my leg. I was in excruciating pain.
Sometimes we don't listen to our bodies. You know, we're not doctors, we're not nurses. My care team though, they made me understand that they were there to take care of me. Being honest, it took a lot out of them to help me understand what was really going on for me. I really appreciate that. They always answered all my questions. I was a total stranger to them, but they were always there for me.
I know today if I could walk in there, that they would remember me. For a fact.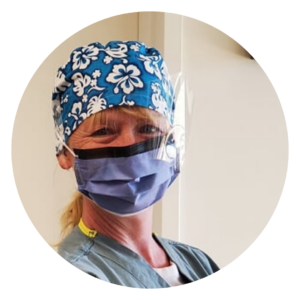 "We were so proud of Frank. He had many ups and downs. He put up with a long stint of isolation, tests, tests and more tests. But he was a favourite for all staff."
—Cara Webb, Clinical Nurse Leader, RJH, 5 North, COVID-19 Unit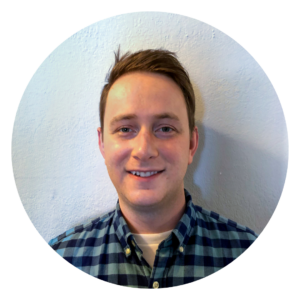 "I remember the first time I met Frank; he made a joke. Even with everything Frank went through, I still remember how positive his attitude was."
—Corey Hollick, Registered Nurse, RJH, 5 North, COVID-19 Unit
Frank's wife, Norine, records the moment Frank was discharged from the hospital. His care team lined the hall and Frank thanked them in his language, expressing his gratitude.
I learned that the doctors and nurses are people and they're here to take care of us. I was there for two months and it was never like, "here's your meds, here's your breakfast." I would talk to them. And that's what really made me feel good. I'd say, "I'm from Alert Bay, where are you from?" And then they would tell me where they're from.
They would tell me their name, tell me about their life and their beliefs. They took care of my body, but they really cared for me.
A lot of the nurses and doctors who saw me didn't think I was going to make it. I know they didn't. I was really sick.
I'm back home now. I hope soon I can play soccer again with my sons and keep up with my grandson. I still have another surgery ahead of me, but it's not as scary now.
The day that my wife came to get me, the care teams made these balloons for me out of rubber gloves. I remember walking down the hallway and turning the corner and there were like 25 nurses and doctors standing there clapping. My wife just started crying and she turns to me and says "you know, they don't do this for every patient that leaves the hospital."
They told me I was the last COVID patient to leave Royal Jubilee in the first wave.
As a survivor, with everything that I went through, I really believe that we should step up and help out where we can. It's up to us. If you end up in the hospital and you need that care, think about it, what you give will definitely help you out in the long run.
— Frank, Grateful Patient, Alert Bay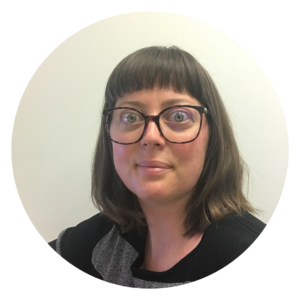 "Frank left a lasting impression on the 5 North care team. We were so thankful for his swift transfer to critical care and that he was able to receive the elevated care he required."
—Kaitlyn Hopkins, Clinical Nurse Educator Island Health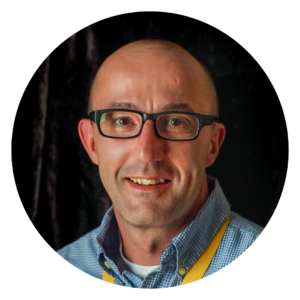 "When Frank was released from the hospital, he thanked us in his language. It was incredibly moving. Seeing Frank's healed trust in the healthcare system and hearing him thank us was humbling."
—Christopher Hawkins, Manager, Clinical Teaching Unit and Strategic Initiatives, Island Health