"When I planned to celebrate my 75th birthday with a ski trip, I never imagined that soon afterward I would be diagnosed with COVID-19 and pneumonia. Or that I would be fighting for my life in the hospital. My doctors tell me I'm lucky to be alive. I know I'm lucky for them."
— Gordon, grateful patient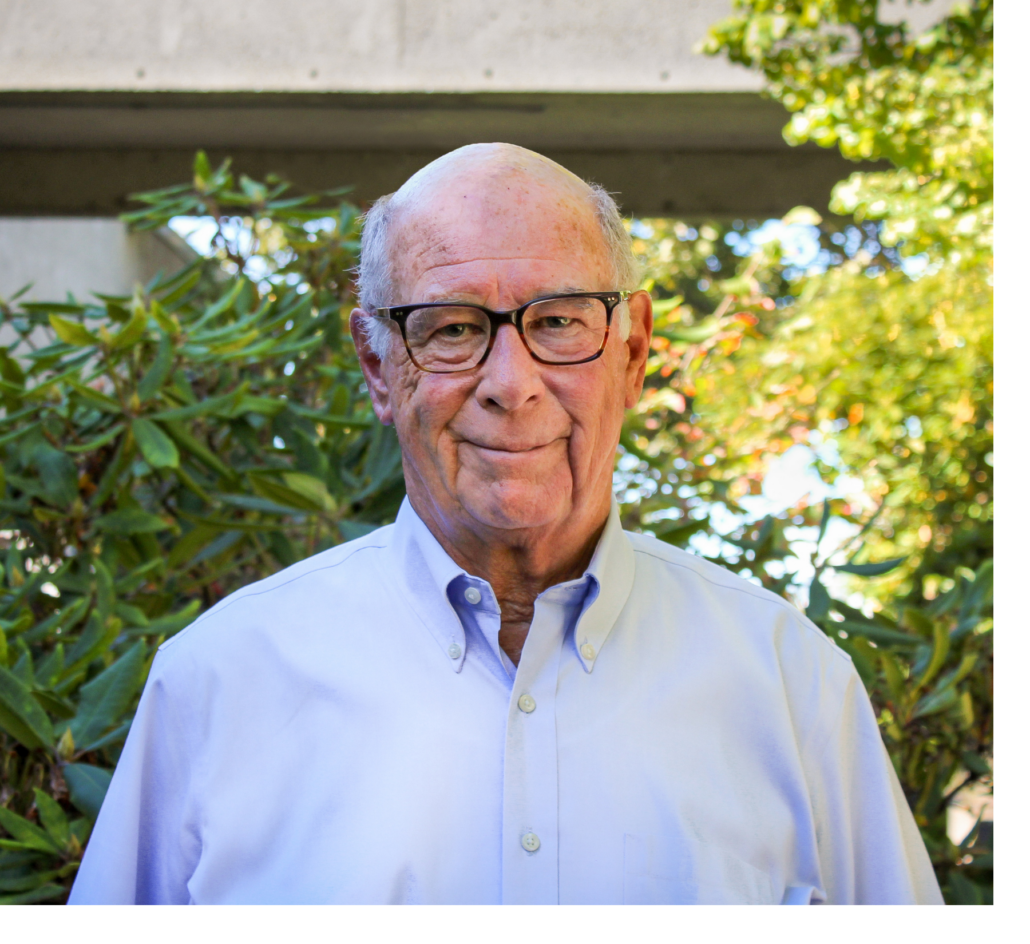 It was March and the severity of the COVID-19 pandemic was just emerging. Returning to Victoria, I followed the directions to self-isolate. 10 days later, I started to notice what felt like a sinus cold, and then a brutal headache.
I kept getting worse—my temperature was climbing and I was delirious. When it spiked to over 40 degrees, my wife Dale, a retired registered nurse, called our family Doctor, Jill Norris. Dr Norris immediately recommended calling 911.
The next thing I remember is waking up in the ICU at Royal Jubilee Hospital and finding out I had COVID-19.
The doctors were most concerned about my breathing. My blood oxygen absorption levels had dropped to 72%. My condition was critical. The news got worse: a portable X-ray machine showed that I also had pneumonia.
Antibiotics over the next several days helped lower my temperature, but my oxygen absorption levels were still low. I constantly struggled to catch my breath. I had IV ports in both hands, ECG leads on my chest to check my heart rhythm, and a monitor on my finger for oxygen saturation. I was so weak that I couldn't get out of bed.
Despite the discomfort, I was determined to think positively and get home to my family. Being in the ICU for 12 days was incredibly lonely and isolating. My wife and son couldn't visit; I could only talk to them by phone.
Even through their PPE, the staff were so positive and focused on keeping me calm. They gave me comfort even though I'm sure they were under tremendous stress.
When I was stable enough to leave the ICU, the care team members and staff lined up in the hallway applauding. They were so happy and relieved. It was a powerful moment.
After 16 total days in the hospital, the nurse who had admitted me helped me walk out the front doors. That was an amazing feeling.
I lived outside of Canada nearly 40 of my 75 years. The care that we have here in Victoria is the best you could find anywhere. I never imagined having to spend time in critical care, but I'm so grateful I was in Victoria when I needed it. Thanks to our hospitals, I have no lasting effects or health issues. I'm back to playing tennis daily. I feel one hundred per cent, but I know that my story could have ended quite differently.
I recently made a gift to the Victoria Hospitals Foundation to help expand critical care. I know first-hand how important it is for our community. Will you join me in giving so that more people can have access to the live-saving care that helped me be here today?
—Gordon, grateful patient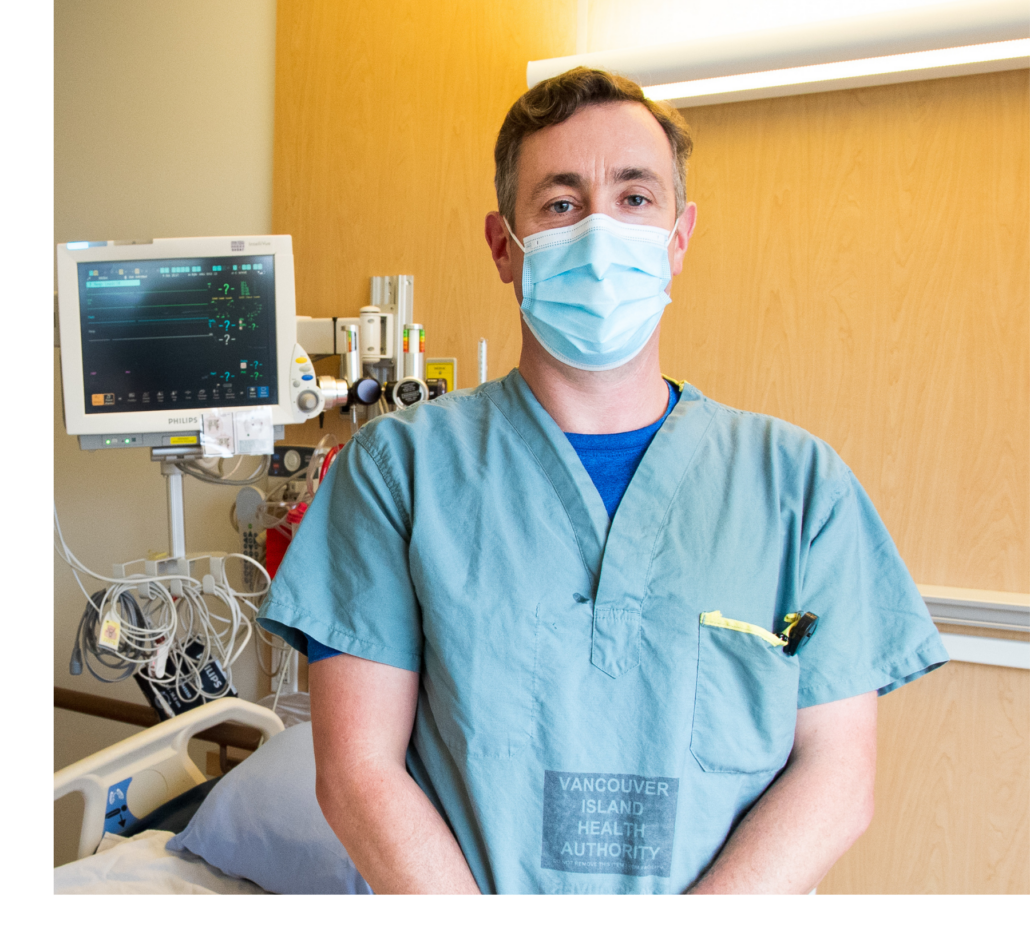 "I met Gordon in March when he was admitted to an isolated room in the ICU at Royal Jubilee Hospital. Our care teams quickly made a connection between his recent travel history and severe flu-like symptoms. Less than 24 hours after being admitted, lab results confirmed our suspicions: Gordon was our fifth COVID-19 patient.
Nobody ever wants to be in a critical care environment, but when you're dealing with a life-threatening illness and you're critically ill, it's the safest place to be. It's often your best chance at survival.
Today, with equipment for the interim High Acuity Unit that VHF donors have funded, we've greatly increased patient safety. Not only do we have more capacity, we have a new safe place where patients can be monitored and receive more intensive nursing. I'm thankful for the donors who supported this critical care equipment and those who will step forward to help build the permanent HAU. It will help save lives. For years to come it will help us care for patients like Gordon as they battle severe illness."
—Dr. Grant McIntyre, Medical Lead and Division Head for ICUs in the South Island region, Island Health