Dr. Bri Budlovsky is a physician in the Emergency Departments at Royal Jubilee and Victoria General hospitals.
When she was young, her father was in a traumatic accident: he was hit by a truck while cycling. It was a major, life-changing event for her dad. But he received such good care—and his surgeon extended that care to Bri's family. This had a huge impact on Dr. Budlovsky, inspiring her to pursue medicine. Now, she is the mother of two girls, a four-and-a-half-year-old and a nine-month-old. When her youngest was only six months old, she returned from maternity leave. Within weeks, COVID-19 hit. To highlight the moms working in our hospitals in honour of Mother's Day, we asked Dr. Budlovsky to share her perspective as a mother and an ER doctor in this unusual time.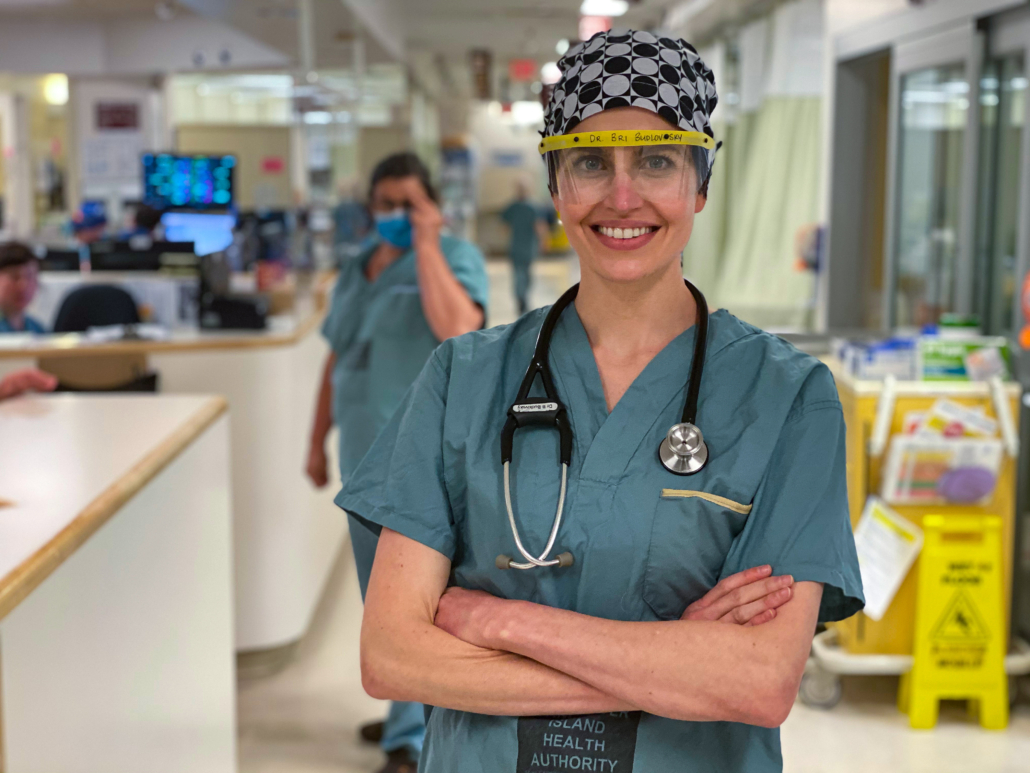 How has becoming a parent changed you as an ER doctor?
As an ER doctor, becoming a mother gave me a new perspective. I'm more empathetic because I now know how busy and overwhelming parenting can be. I have greater insight into family dynamics… into the anxiety and fear that might lead people to come to us for help. Your kids become more important to you than anything else in your life, and parents are an extension of their children when they are unwell.
How has the COVID-19 pandemic affected you at home and at work?
When COVID-19 happened, more than ever before, I was afraid of bringing illnesses back to my kids. Many frontline healthcare workers have separated from their families for this reason, but that's not possible for me because I have such a young baby and I'm still breastfeeding.
That said, my girls give me strength. I want to be a role model for them; I want to show them that I'm brave, but that it's also okay to be afraid. They can see that I'm needed and making a difference, but that I can be anxious or fearful and still do what's right. I hope they learn that bravery can include fear.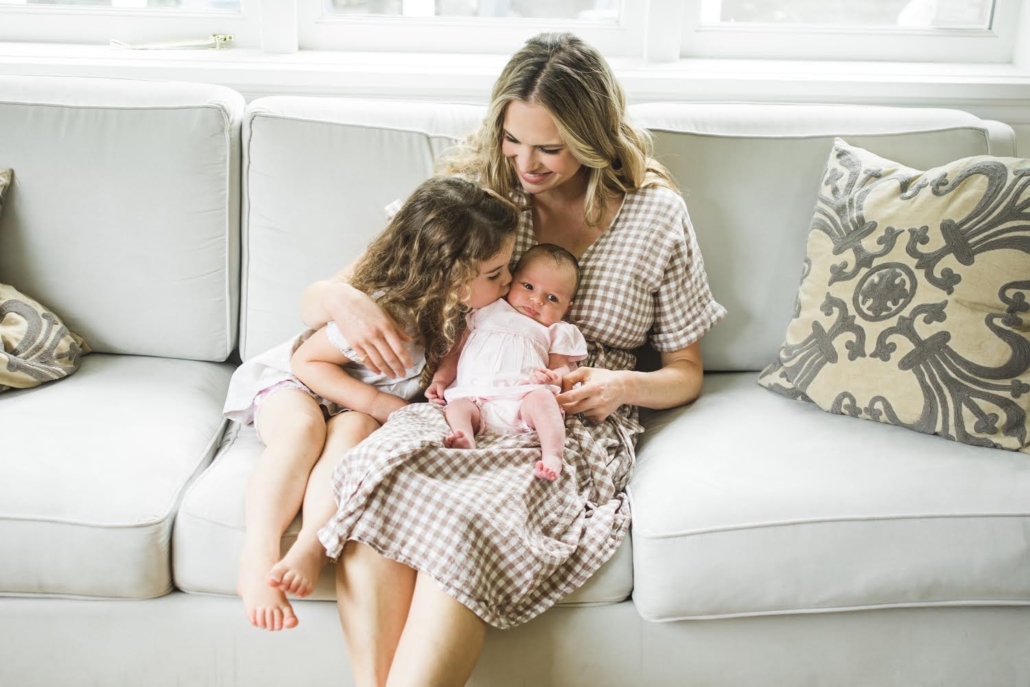 Has COVID-19 made things at work more difficult at all?
Going to and from work is more of a process right now than it was before. Because I'm still breastfeeding, I go to my car during my shift to pump, which means washing up and changing before I do this. When I'm done shift, I shower at work and again when at home. I wipe down my car with disinfectant. I take off my travel clothes and go straight to the shower without hugging my family. On top of this, we will also likely isolate from the grandparents far longer than others because of my job being high risk for exposure, and the risk of asymptomatic spread to them.
Do you have a favourite Mother's Day memory?
I would say that my favourite Mother's Day was my first one as a mom myself. All of a sudden, I saw everything my mother had done for me in a new light. With new insight, I felt a sense of deep gratitude for my mom for all that she did for me growing up (sorry, Mom!).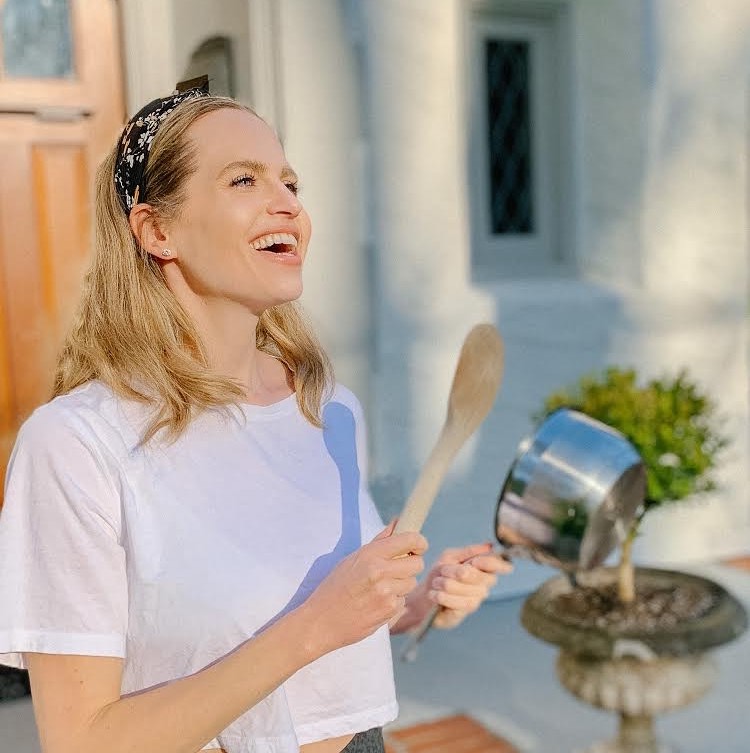 What would you say to the other parents in our community right now?
To the other parents out there, I want to say this: we're going through a shared experience, but it's also isolating. We can't have play dates or mother's groups or visits. Remember, you aren't alone. We need to get creative for a while to connect with one another. But your healthcare providers are here for you. Your friends are here for you. This is an unforgettable moment in history, but it won't be forever. We'll look back and we'll be proud of what we sacrificed and that we were brave.
We are grateful to Dr. Budlovsky for being so generous with her time.
Read another story from a mother working in our hospitals on the front line of our community's COVID-10 response. Dr. Khala Albert is an ER doctor who found a renewed sense of purpose in her work thanks—in part—to you. She also shares her favourite Mother's Day memory.
As part of our Hospital Heroes of Victoria initiative, you can send messages of encouragements and gratitude directly to our front line hospital workers. Or, to learn more about our local hospitals' greatest needs, visit our It's Critical campaign page.