Jill's Note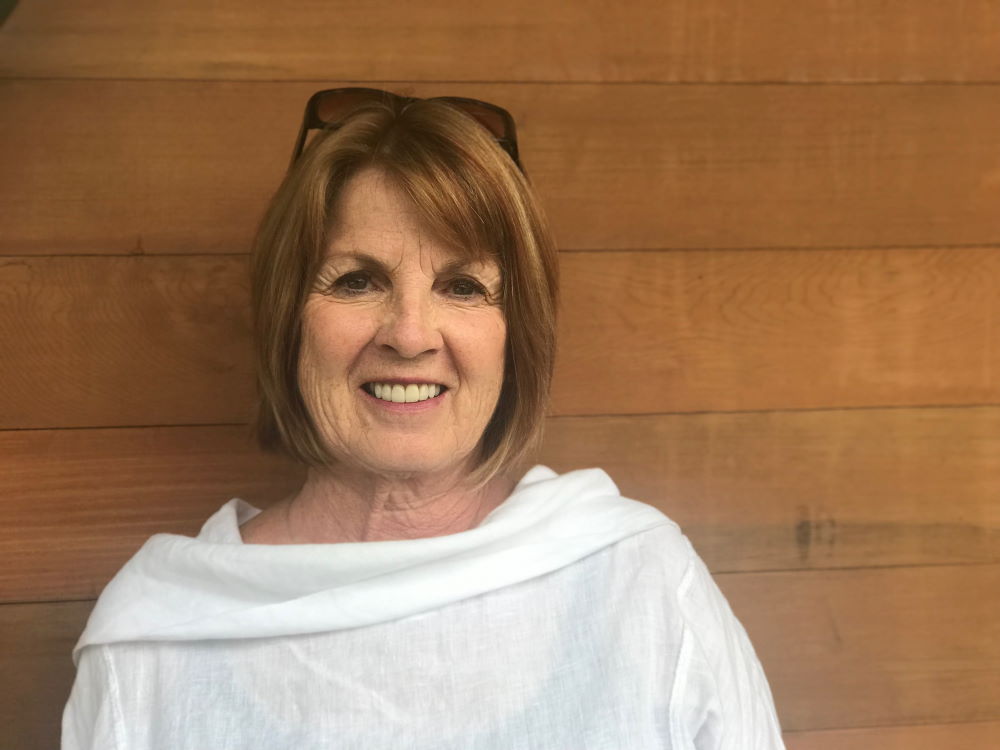 Life. My husband Lee made it brighter, my children made it adventurous and cheerful, my six grandchildren made it hopeful. And just like that, with no apparent reason, cancer almost took it. Life – a strong, complicated, delicate thing.
I should know better than anyone. Last September, my dear brother lost his life to lung cancer. He died too young, too soon. And I almost did too.
I was enjoying hikes with Lee, regular seaside walks on Dallas Road and this magnificient Island I get to call home, when I started to lose my breath. A chest X-Ray identified a growth in my lung, and a biopsy via CT scan at Royal Jubilee Hospital confirmed what would forever change my life: I had a cancerous tumour in my chest. The news took my breath away, the very breath I was starting to lose with this disease.
If it wasn't for the care I received at Royal Jubilee Hospital, and specifically the CT scan images, I would not be here writing to you. Not only did the images help diagnose my condition, they guided thoracic surgeon Dr. John Samphire (my hero, as I like to call him) as he carefully removed the tumour and the upper right lobe of my lung. It was an imposing surgery, but I knew I was in the very best hands, steered by the very best equipment. To this day, I am thankful not only for the excellent care I received, but how quickly the team intervened: the cancer had no time to spread, meaning I didn't need chemotherapy or radiation. I could return to my life as I knew it, though more thankful than ever.
You may not know me personally, but you know someone like me. A proud grandmother, a loving mother, a grateful resident of Victoria. Sadly, my story could be theirs, and it could be yours, too. Take comfort in the fact that we have incredibly talented surgeons like Dr. Samphire, accomplished radiologists like Dr. Silver, and a whole team of dedicated caregivers right here at home. But also understand just how central advanced medical equipment is to our health. The CT scanner was essential in my diagnosis, the removal of my tumour, and now through follow-up. It has given me a new lease on life, and I am here to enjoy every minute of it. 
From the bottom of my big, beating heart, I urge you to donate whatever you can to fund this vital equipment. I applaud you, dear donors, for being the angels we need. You have my whole gratitude, for my whole life.​
Donate here to contribute to The Big Picture campaign and to support the thousands of patients that need CT scans at our hospitals annually.
https://www.victoriahf.ca/wp-content/uploads/2019/11/Jill.jpeg
750
1000
Victoria Hospitals Foundation
https://www.victoriahf.ca/wp-content/uploads/2018/04/vhf-logo.png
Victoria Hospitals Foundation
2019-11-12 20:20:12
2020-02-10 22:23:40
Jill's Note