Meet their Heroes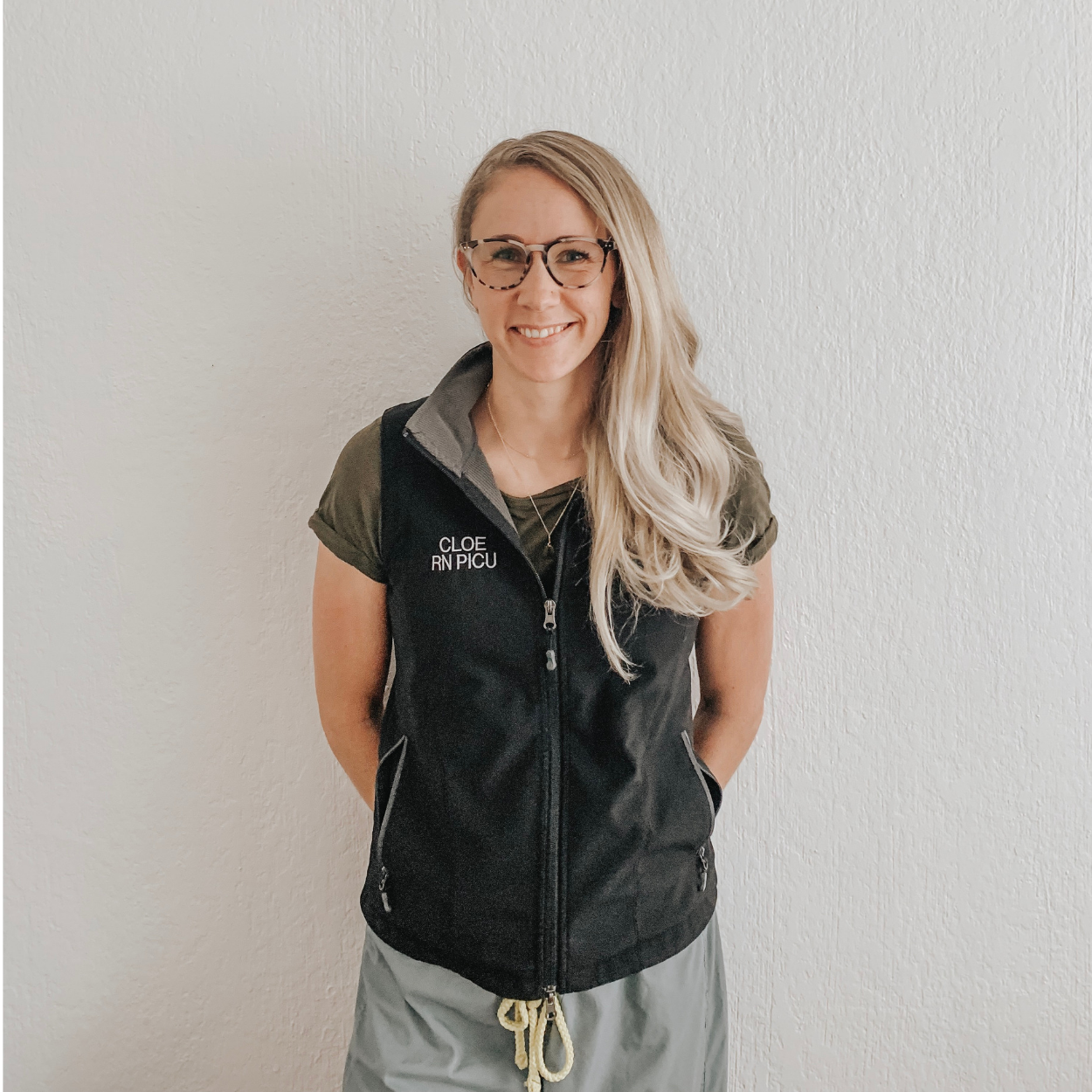 When a child is sick, our caregivers do everything they can to help them get well again. Everyone plays a vital role in a little one's journey. To better understand the people who surround and care for our most fragile patients, we caught up with Cloe Thomson, Registered Nurse in the Pediatric Intensive Care Unit (PICU), and Ashley Green, Registered Nurse in the Neonatal Intensive Care Unit (NICU) at Victoria General Hospital (VGH).
Why did you choose to become a nurse?
Cloe (C): I love working with children and their families and the PICU team is one of best teams I've had the privilege of working with. Our interdisciplinary team works seamlessly together to provide amazing family centered care.
Ashley (A): What I love is the honour of looking after the tiniest patients. I've always loved babies so caring for them every day, watching them grow and leave us, is such a rewarding feeling.
What do you admire most about your patients?
C: Kids are resilient little creatures. In most cases, they bounce back amazingly from illness and it is such a pleasure watching them in their element; playing, having fun and being a kid.
A: I admire their strength and resilience. They may be tiny but they sure are mighty!
How has the care in your Unit changed over the years?
C: Equipment makes all the difference. A great example of that are the patient monitors— we use them every minute of every day. They measure vital signs, tell us how patients are tolerating therapies and interventions, and prompt us to pivot treatment. I can't imagine doing our job without them.
A: It really comes down to the fact that the technology has changed. Our equipment has come a long way and allows us to do more, to care better. That is why we are so grateful when our community comes together to support this critical need.
You have just received training on the new monitors, what are some of the improvements you see from the new monitors compared to the old ones?
 A: Our babies are on patient monitors every minute of every day. When a baby is born prematurely we don't want to over-handle them. With these monitors, we can watch their vital signs closely without disturbing them. If I'm at the main desk when an alert sounds, I look up and see right away which bedside it is, what's happening, and if I need to act immediately.
What would you tell people who are considering donating to the hospitals?
 C: We have the ability to keep and care for more than 98% of kids right here at VGH with advanced equipment and technology. So thank you for helping us keep kids close to their homes, their families, and their support systems.
A: I would say thank you. I know, and I see every day, that your donations directly help to save the lives of our youngest and tiniest patients.
Thank you, Cloe and Ashley, and your fellow colleagues, for caring for, loving, and supporting our little warriors and their families. To them, to us, you are heroes.
Our You Are Vital: Pediatrics campaign is funding 40 news monitors for the NICU and PICU at VGH. Please give generously so caregivers like Cloe and Ashley can have the equipment they need to provide the very best neonatal and pediatric care.
https://www.victoriahf.ca/wp-content/uploads/2019/05/Perfect-Square-Image-1.png
1250
1250
Victoria Hospitals Foundation
https://www.victoriahf.ca/wp-content/uploads/2018/04/vhf-logo.png
Victoria Hospitals Foundation
2019-05-27 19:37:36
2020-02-10 22:26:04
Meet their Heroes