Mena and Jack's story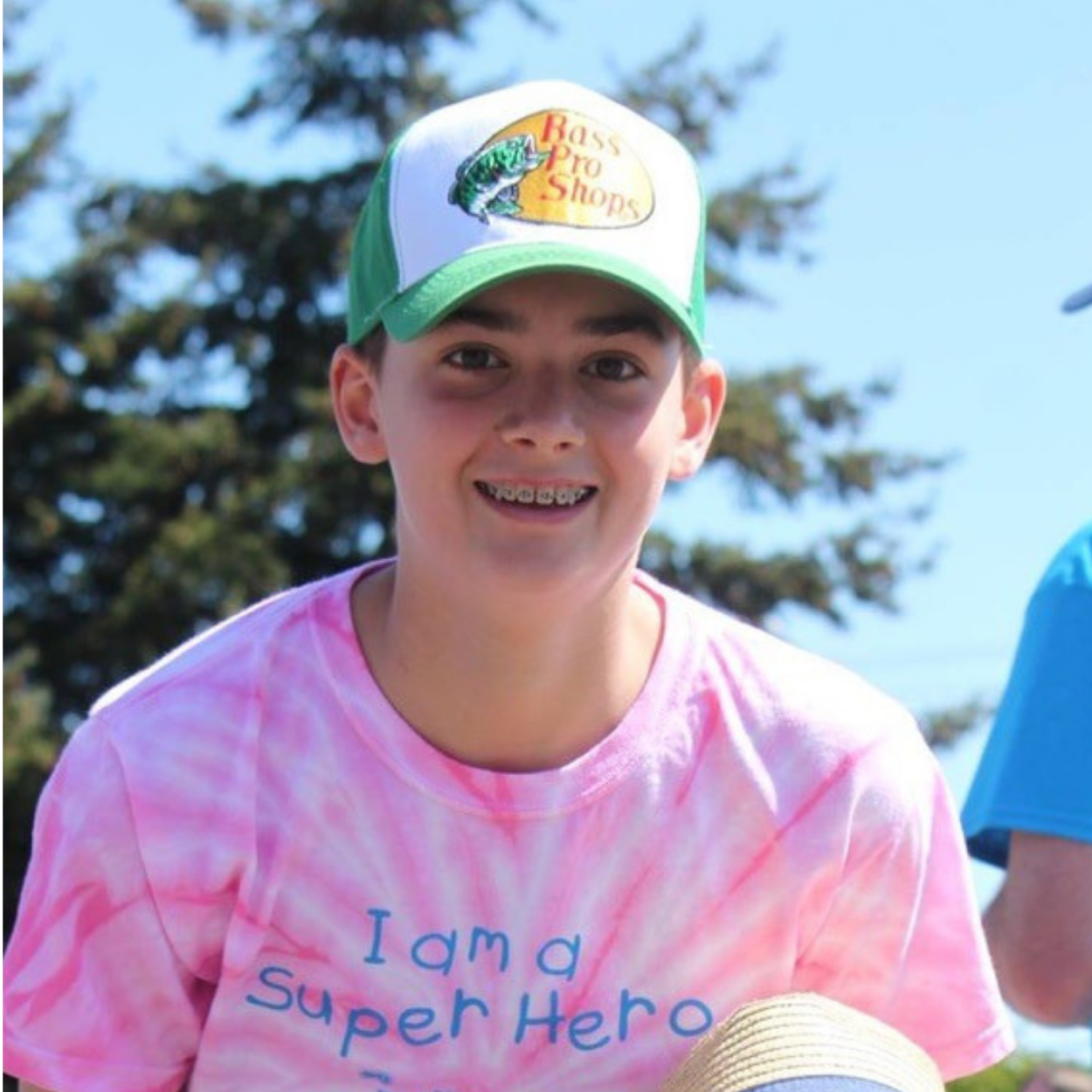 Nothing is quite as terrifying as when a child gets sick. Luckily for our Vancouver Island kids and their families, 98% of pediatric cases can be treated at Victoria General Hospital (VGH), close to home and loved ones.
This is a direct result of a community of people who have supported the VGH's Maternity and Pediatrics program over the years, and ensured it would be at the forefront of newborn and child care. It's thanks to our donors who, over the last five years, have funded over 50% of the equipment needs in Maternity and Pediatrics units. It's thanks to the many specialized and skilled professionals who work together to play a vital role in the journey of our little ones' healthcare, and it's thanks to our families who have given back to ensure our Island kids have the ability to thrive.
One such example is the story of Mena and Jack Westhaver:
On February 2, 2009, at only five-years old, Jack turned red, his hands around his throat, trying to tell his mom Mena that he couldn't breathe.
"That was a night as a parent you never forget," recalls Mena, "one that would define the next three-and-a-half years of our lives."
During the next month Jack experienced a couple more breathless moments, odd bruising would appear on his body and he had a nose bleed that never seemed to end. Inquiries to the doctor were steering towards a virus but on March 5, after Jack woke up covered from head to toe in little tiny red spots (known as petechial), Mena took Jack to the doctor and this time was sent directly to the Emergency Department at VGH for blood work.   
After testing, Mena heard the words, "we have found leukemic blasts in Jack's blood." A bone marrow biopsy revealed Jack was 95% leukemic and he was diagnosed with acute lymphoblastic leukemia.
"All I heard growing up was that if you had cancer, you died. I wanted it to be a mistake," says Mena. "I had to tell my husband our child has cancer, one of the worst things to tell someone."
For three-and-a-half years, Jack received chemotherapy. He couldn't walk for two months. Because his treatment weakened his immune system — even common illnesses might be fatal — Jack had limited contact with others, including his three brothers, Marty, Andy and Jake. To minimize risk to Jack, they showered and changed clothes before moving through the house when they returned from school. "Jack missed birthday parties, hockey games and a ski trip," remembers Mena. "Those were challenging, up and down years."
Since Victoria did not have an isolation room at the time, Jack lived in isolation at a Vancouver hospital. Mena would spend everyday with Jack, while her husband Norm looked after the other boys back in Victoria. Upon their return to Victoria, Jack's health would fluctuate with treatment. At times, when his immune system was critically compromised, he would stay at VGH, which equalled another 35 sleeps throughout the remainder of Jack's treatment protocol.
Jack finished chemotherapy on June 29, 2012.
These healthcare moments are important life moments in the Westhaver family. They remember the diagnosis, the follow-ups, and the anxiety involved in a hospital experience. Most importantly, they remember June 29, 2017 the date that declared Jack cancer free.
After Jack was diagnosed with leukemia, Mena and 19 friends from her running group, Sole Sisters Victoria, including friend Margot Gunn, ventured to Vancouver to participate in ChildRun. They were inspired and realized there was a great need for pediatric oncology support in their own back yard. They too wanted to create an event to champion kids with cancer, here in Greater Victoria; KidsRun Victoria was born in 2010.
This event is an annual 1K and 5K community walk or run that raises awareness of childhood cancers and supports pediatric oncology services at VGH through the Victoria Hospitals Foundation. Since 2010, KidsRun has raised an impressive total of $164,165. Funds supported the purchase of many equipment pieces, from otoscopes and bedside carts, to a hospital bed and a ventilator, and improved the quality of care for many Vancouver Island children. KidsRun has also funded training for nurses and pediatric family support services.
In 2012, KidsRun, along with other community events, helped fund a special place: Vancouver Island's first pediatric isolation room. The susceptibility of children to infections and disease means they need special attention and support, which is why Jack had had to stay in isolation. During his treatment protocol, he had to go to Vancouver, but today, our Island kids can stay here, at VGH! To know future kids requiring this care can stay close to home, on Vancouver Island, means everything to the Westhaver family. It is in community where children and their families heal.
On May 5, 2019, Mena and Jack celebrated the 10th annual KidsRun Victoria event, and raised an incredible $25,000. Half of the funds are supporting the Victoria Hospitals Foundation's latest campaign; You Are Vital: Pediatrics. Specifically, the money raised will help fund an important critically-needed patient monitor in the VGH Pediatric Intensive Care Unit, one of two in the province.
"We remember the patient monitors so well. Jack was always hooked up to it," says Mena. "To know our pediatric teams will have the latest equipment means our caregivers are better equipped, our children are better cared for, and our families will be comforted. The You Are Vital: Pediatrics campaign aims to raise $1.8 million over the next few months to fund 40 patient and central monitors for neonatal and pediatric care.
"You can never put a value on what you get out of supporting your community. This is your home. These are your neighbours," says Mena. "You help one another because it's the right thing to do.  No family or child should fight alone."
To learn more about the campaign, visit www.victoriahf.ca/vitalkids
https://www.victoriahf.ca/wp-content/uploads/2019/05/Jack.png
1250
1250
Victoria Hospitals Foundation
https://www.victoriahf.ca/wp-content/uploads/2018/04/vhf-logo.png
Victoria Hospitals Foundation
2019-05-17 22:18:03
2020-02-10 22:26:12
Mena and Jack's story