"Life is fragile. That realization is never stronger than when you have an unexpected scare with your health. For me, this came with the diagnosis of a tumour growing on my heart. I was terrified and confused. Thankfully, I learned that we have world-class cardiac care right here on Vancouver Island."
—Mehmoona, grateful patient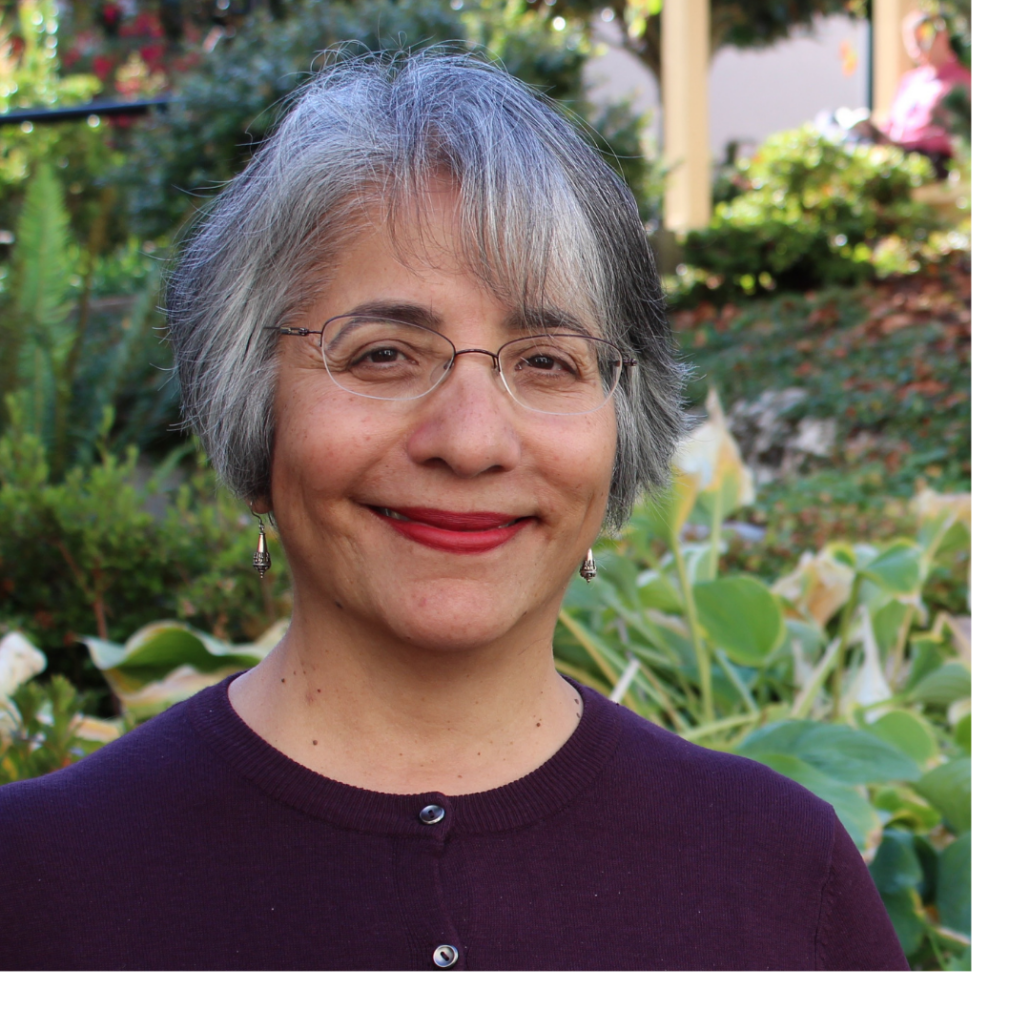 "Before it happened, I was living a healthy life, hiking with my husband and prepping for a new semester at the University of Victoria where I teach social work. But one afternoon, as I went to move my arm, my body stopped responding. We went to Emergency and within the hour I was diagnosed as having had a stroke.
From that moment on, I had an entire team of people looking after me. They had a profound desire to make me feel safe and help me understand what would happen next. There would be blood tests, an electrocardiogram of my heart and an MRI of my brain to pinpoint the cause of the stroke and its prognosis. The tests showed I had had eight consecutive mini strokes. I was very lucky to not yet have any permanent damage that would impact my quality of life.
Since the first set of tests did not show any blood clots, I went in for an echocardiogram to find the source of the strokes.  A specialized technician was taking images of my heart when I noticed a change in his demeanour.
As a social work expert, I read people well and I knew he had seen something unusual on the screen. I went straight to my husband and told him, "Farouk, there is something wrong with me."
That's when I met Dr. Shetty. He sat my husband and I down and told us about the myxoma on my heart, a 2cm x 2cm tumour that was clearly visible on the echocardiogram. He explained that while the tumour was most likely benign: small portions of it were breaking off into my bloodstream, causing strokes. "Time is ticking," he said.
It was a lot to take in and we had so many questions. Thankfully, Dr. Shetty had answers. I was to have surgery in the next couple of days and he explained the process step-by-step. First, I would have an angiogram of the heart to ensure the rest of it was healthy, then Dr. Bozinovski would perform a 4-hour procedure to remove the tumour, followed by a short stay in Royal Jubilee Hospital's Cardiovascular Intensive Care Unit. A specialized rehabilitation program would begin eight weeks later. I was amazed by how seamlessly all the different cardiac teams worked together. I was so reassured by that.
Everything went exactly as planned. Today I am getting back to hiking and enjoying the life I had before this all happened. Looking back at the experience, I am grateful for how Dr. Shetty and the team took care of me and how quickly they dealt with the issue. We are so fortunate to have this level of care on Vancouver Island and access to equipment that helps provide world class care.
Please give today to equip caregivers like Dr. Shetty with what they need in order to continue to help people like me. Your life, or that of someone you love, may one day depend on it."
—Mehmoona, grateful patient
Right now, our hospitals are in need of six new echocardiograms—the same type of machine that helped diagnose Mehmoon's heart tumour. You can help put this much-needed equipment into the hands of local caregivers, allowing the Heart Health Program at Royal Jubilee Hospital to continue to deliver the highest possible care.