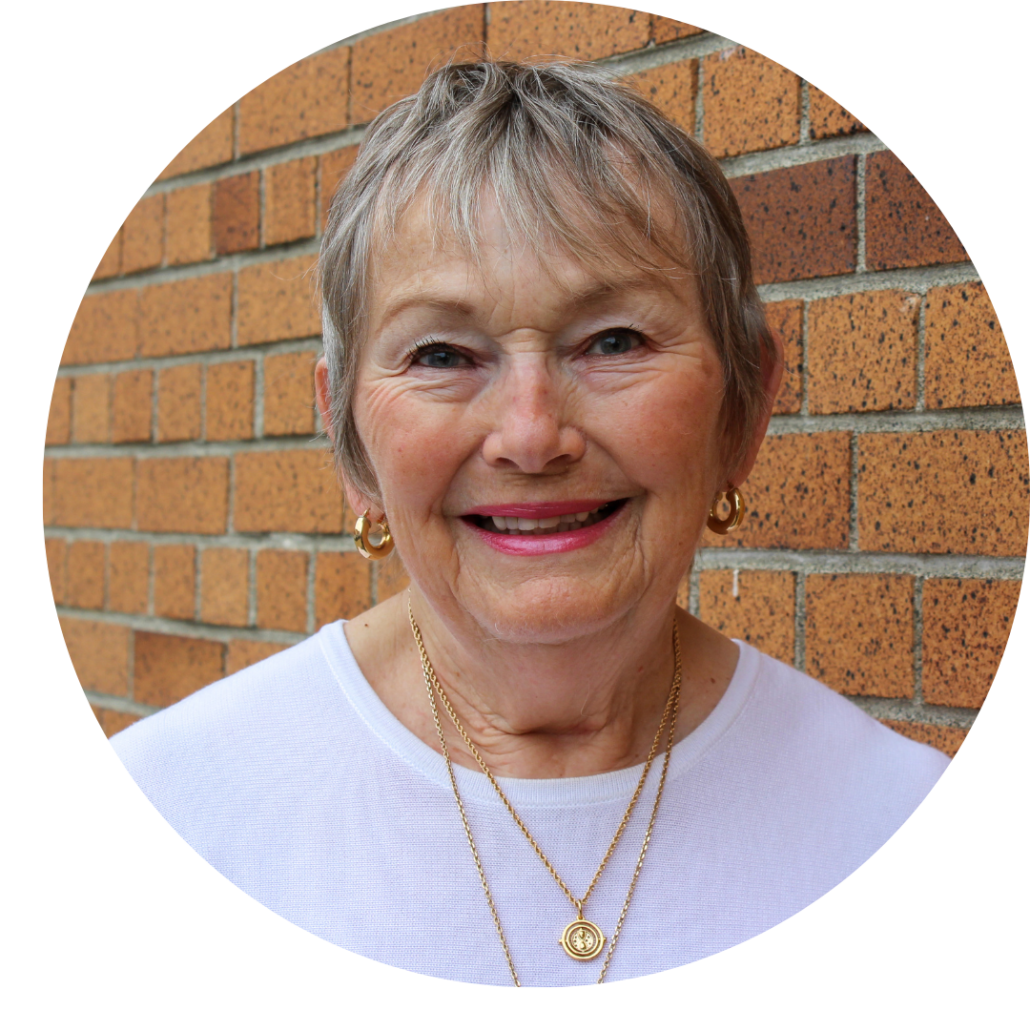 For over 25 years, Nancy has been a passionate supporter and advocate of cardiac care in honour of her late mother, Lilian, and the exceptional care she received from the Heart Health program at Royal Jubilee Hospital (RJH).
"Three of my grandparents, my mother, and my older brother all died from heart disease," says Nancy. "But at 77, I was golfing four days a week, and vigorously walking or swimming the other three. I was certain that heart disease was never going to catch up with me."
But, on January 12 of this year, Nancy had just begun her usual walk when she experienced a burning sensation in the middle of her chest that only abated when she stopped to rest. She returned home and had no further pain, but called her doctor, who urged her to go to the Emergency Department if it happened again. The next day, during a round of golf, the burning sensation returned.
Nancy was admitted to the Coronary Care Unit at RJH, where she learned she would need a quadruple bypass surgery—a major open-heart surgery in which surgeons redirect blood around a section of blocked or partially-blocked arteries of the heart.
Despite this shocking news, Nancy says she felt grateful and calm knowing that she was exactly where she should be: in a world-class cardiac care facility with equally world-class physicians, nurses, technicians, and equipment.
"We are so fortunate to have access to this quality of cardiac care locally, and I am eternally grateful—not only to the medical team who cared for me, but also to all those who have donated to cardiac care over the years to help ensure that this team has the equipment they need to do their best work," says Nancy.
During her hospital stay, Nancy says she shared with one of her surgeons three goals she hoped to achieve after her surgery. First, she wanted to be in Vancouver to hold her first grandson in her arms when he arrived in late March. Second, she wanted to be able to play 18 holes of golf by her birthday at the end of April. Her third and final goal was to play in the 2022 Uplands Golf Club Annual Heart Tournament in July—a local event that raises funds to support the Heart Health program at RJH.
"I am pleased to report that all three goals have been achieved!" says Nancy. "Thank you to all supporters of the Heart Health program, for saving my life. You never know who you may be helping when you make a donation."
—Nancy, grateful patient, golfer, and proud grandma to Hugo
As our hospitals continue to navigate this pandemic, the need for new and updated equipment has never been greater. Emerge Stronger aims to raise $10 million to fund over 200 pieces of priority equipment for local care teams.
Today, will you help us fund new cardiac surgical equipment? Island-first cardiac equipment will help reduce patient referrals to the Mainland and help maintain Royal Jubilee Hospital as a centre for excellence in cardiac care.