As our hospitals continue to navigate this pandemic, the need for new and updated equipment has never been greater. Emerge Stronger aims to raise $10 million to fund over 200 pieces of priority equipment for local care teams. Today, will you help us fund an O-Arm imaging system? This brand new equipment piece is a first for the Island, reducing neurosurgery patient referrals to the Mainland.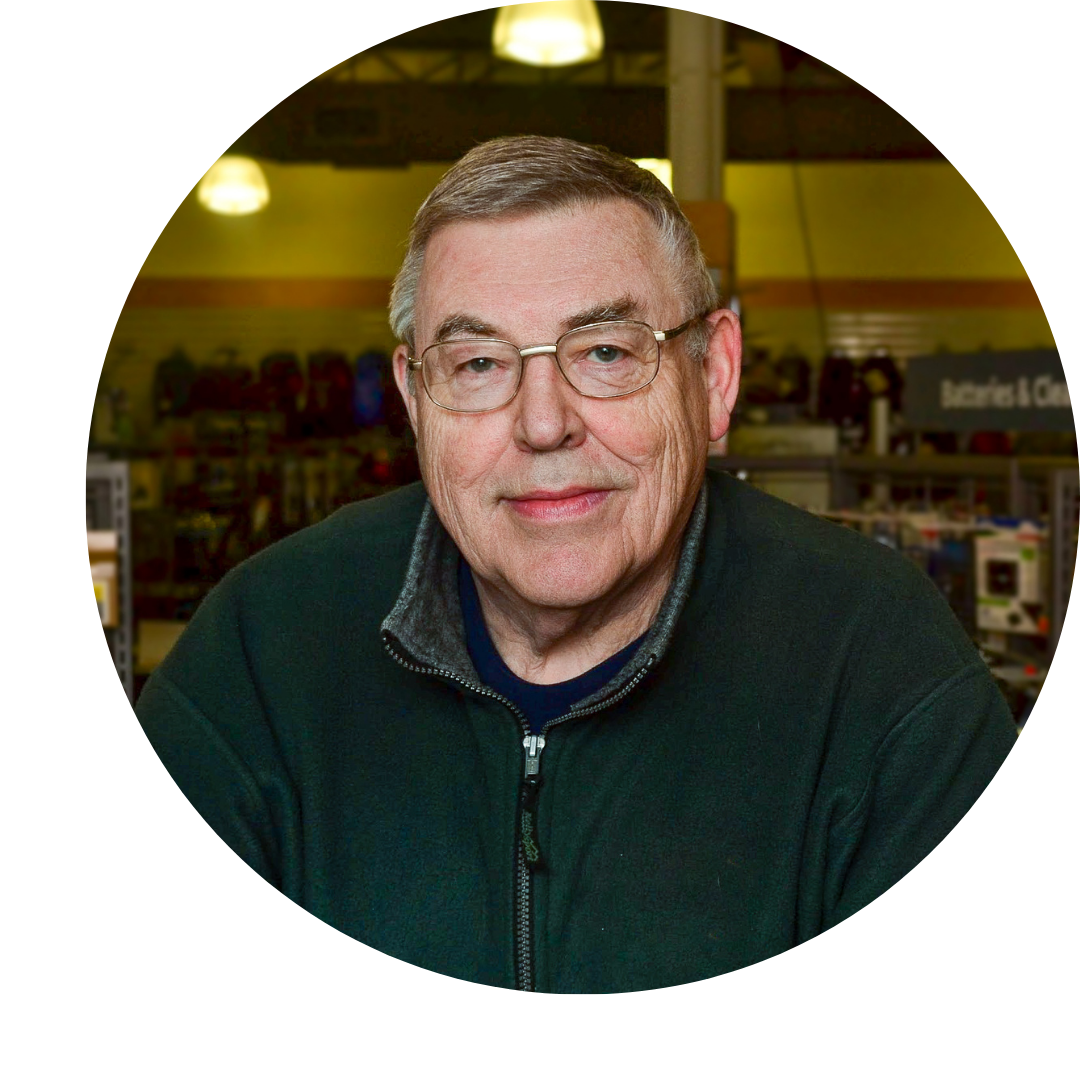 Murray and his wife Diane have lived in Victoria longer than they've lived anywhere else. But without any family nearby, they learned just how important it is to have access to excellent healthcare close to home.
After years of leg pain and weakness, Murray's general practitioner referred him to see Dr. Richard Reid, a local neurosurgeon. An MRI revealed several conditions that showed his back was deteriorating. Dr. Reid scheduled him for surgery.
"It was the most inconvenient time. We had just sold our house and planned to move into an independent living facility. I had severe pain in my back—there was almost nothing I could do," says Murray. "And my wife has dementia, so there wasn't a lot she could do either."
As they prepared to move in September 2021, Murray and Diane had to rely on their families to travel long distances to help care for them.
"It was just a really horrendous situation for me," says Murray. "I couldn't even sit at the table to eat. I could only lie on my back in a reclining chair."
After the move, Murray prepared for his surgery, scheduled for early October.
With the help of an O-Arm imaging system, Dr. Reid performed a lumbar spine decompression and fusion surgery on Murray at Victoria General Hospital, the referral centre for neurosurgery on Vancouver Island. This specialized equipment shows detailed internal images and helps surgeons provide safer and more accurate placements of surgical hardware.
"Dr. Reid is exceptional. Not only is he a highly knowledgeable and skilled surgeon, but he's also very compassionate and caring. I cannot say enough good things about the care he provided," says Murray.
Murray recovered in the hospital for nine days. He no longer needs his walker, or bed and bathroom rails. His complete recovery will take one to two years, and his latest scans show he is healing well.
He hopes his story will highlight the need for specialized equipment like the O-Arm imaging system in our local hospitals.
"It's extremely important that we have all of the equipment modern technology provides," says Murray. "I want to thank the community for their donations that make surgeries like this possible on Vancouver Island."
Without specialized equipment like the O-Arm, Murray likely would have had to travel to Vancouver for his surgery—which, in his circumstance, he says would have been almost impossible.
"I don't think we could've managed it. I just dread the thought of what we would've had to do to make that happen," says Murray.
Without the care he received, Murray says he would be close to bedridden, and he and Diane would likely have to live in a long-term care facility.
"Without this surgery, it would be a dreary existence."
Dr. Reid and his colleagues use the O-Arm imaging system every day on a wide range of patients aged 16 and older, and 40% of the cases they treat are considered emergencies. Accidents that result in spinal fractures and degenerative conditions can happen to anyone, at any age. Without the O-Arm, many of these patients would need to travel to Vancouver to receive care. Through the Emerge Stronger campaign, you can help fund the $318,000 O-Arm Imaging System at Victoria General Hospital. The O-Arm allows for less invasive surgeries and shorter recovery times, resulting in improved outcomes for patients like Murray