For National Nursing Week, we celebrate local hospital heroes. This year's theme is "Nurses: A Voice to Lead — Nursing the World to Health". 
When your life is interrupted by trauma or illness. When you need answers and relief from chronic pain. When you're wheeled into the operating room, or recovering in bed. Now and always, they're here for you. Around the clock and by your side. They are your neighbours, your friends, your family members. Around the world and at home, they put themselves at risk. For you and for our communities. This week marks founder of modern nursing Florence Nightingale's 200th birthday. In her honour, the World Health Organization made this the Year of the Nurse and the Midwife.
Today, we shine a light on local hospital hero Natalie Bishop, a nurse in the respiratory unit at Royal Jubilee Hospital (RJH).
What is your favourite part of your job?
Nurses take part in the richness and entirety of the life cycle like few other professions—this is what I enjoy most. We assist in births. We help parents in their first moments of connection with their newborns. In schools, we teach children about health, and we provide vaccinations and medical treatment as they grow. For adults with traumatic injuries or acute and chronic illnesses, we offer life-saving treatment. We assist in the victories of recovery. When other measures have failed or it's a person's time, we provide compassionate care for patients at the end of their lives. As nurses, we advocate for our patients' needs and we give without hesitation.
How would you describe your role?
In the acute care setting, nurses are the nexus of the healthcare team. We act as the bridge between patients and the rest of the healthcare staff. Because we're so close to our patients, we are often the first to recognize their needs. Through excellent assessment and sound medical knowledge, we notice subtle changes that indicate complications compared to the normal course of a disease. We communicate with physicians or respiratory therapists to ensure timely life-saving treatments. We also liaise with social workers, psychiatrists, spiritual counsellors, addiction medicine specialists, and physiotherapists, among others. We ensure the patient's needs are advocated for, and met.
How will a new High Acuity Unit, a first for Island Health, help our community?
A High Acuity Unit (HAU) will immeasurably benefit the health of Vancouver Island residents. It acts as an intermediary between the Intensive Care Units (ICUs) and acute care units. When patients leave the ICU, they've usually undergone critical, often invasive life-saving measures. These include CPR or defibrillation, emergency surgery, and intubation. Right now, recovering critical care patients go straight to acute care units. In rare instances, a patient who's deemed "stable" has additional complications or declines quickly. Their nurse then must focus on providing emergency treatment to one patient. Care of this nurse's other patients is then absorbed by other healthcare staff, which puts a strain on the entire unit. An HAU will ensure critically ill or injured patients get the treatment and monitoring they need. It also eases the strain on adjacent units. This is not only safer for patients moved out of the ICU, it also protects the safety of other patients in acute care.
What do you wish people knew about being a nurse?
People have shown immense gratitude for our work during COVID-19. And I am extremely grateful. Yet I want people to understand… we don't just make sacrifices during exceptional times like a global pandemic. We make sacrifices every day that we enter the hospital. Every day, we care for patients. Patients with infectious diseases, critical injuries, and multi-organ failure. Patients who are unfortunately sometimes agitated and aggressive. Every day, we make tough decisions, and every day the resources of the hospital are put to the test. We stay up all night. Or we miss birthdays, anniversaries, holidays, and celebrations. We spend time away from loved ones and young children to care for our communities. We make these sacrifices everyday because we truly do care.
Who or what inspires you?
As nurses we are always on the front line. We're at the bedside 24/7 and to work in acute care day in and day out, you have to be strong. My co-workers inspire me every day. I've never met more dedicated, caring, exceptional people. My colleagues face many challenges and adversities. Yet they never lose their capacity for kindness, compassion, and professionalism. That is true strength. They treat every patient with respect—with a deep regard for the value of their life. The people I work with at Royal Jubilee Hospital are saints and I could not be more proud to be a part of this team.
When you have down time, what have you been reading?
I have a pretty keen interest in herbalism—in medicine and in folk custom. I usually read field guides and ethnographic texts in my spare time.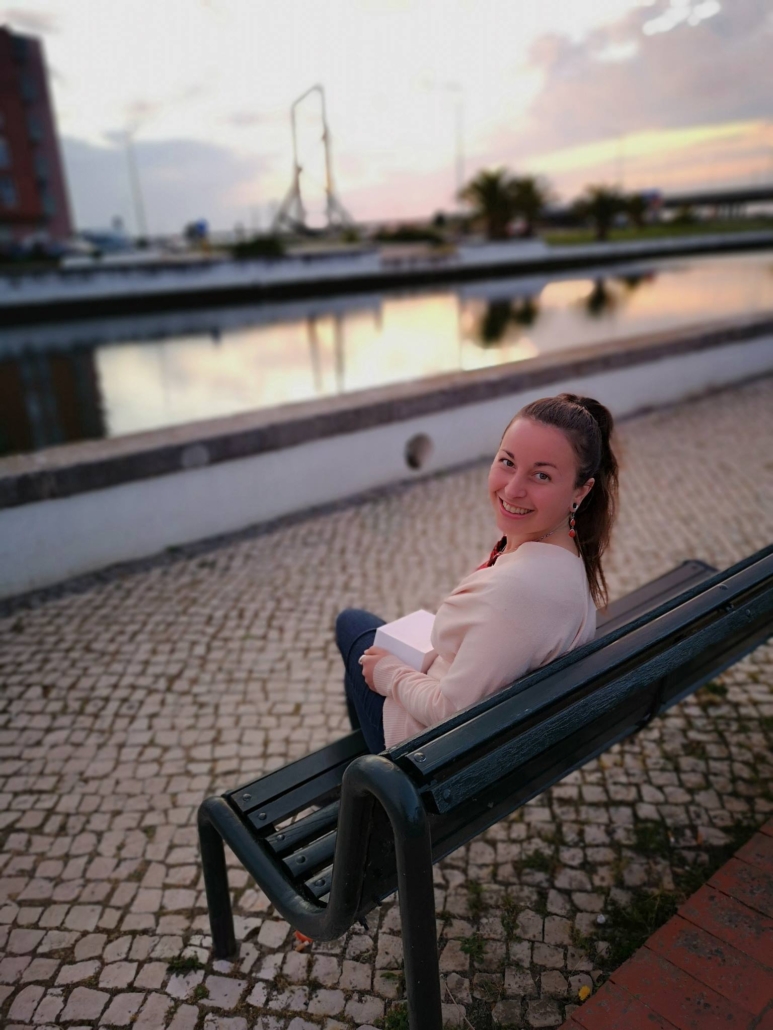 If you weren't a nurse, what would you be?
I would work with plants as a herbalist or in permaculture.
What's your favourite activity outside of work?
I love being in nature and connecting with the elements. I love being out in my garden. I grow salad greens, carrots, Roma tomatoes, garlic, basil, oregano, rosemary, and hyssop. I also grow native plants. These include thimble berry, salmonberry, blackcap raspberry, blue vervain, and coastal sagewort.
What's your favourite season and why?
I love them all. Each season has something to teach us. Spring and summer are about abundance and outward expression. We're asked to celebrate the fruitfulness in our lives. Fall and winter are about decrease and the rest and rejuvenation inherent in the quiet and dark. The seasons teach us to live in balance with our cyclical nature and to honour all the phases of our lives.
We are so grateful for the gift of Natalie's time and all that her and her nursing colleagues do in our hospitals and in our community.
Join us in celebrating our Hospital Heroes of Victoria. Send your own message of gratitude and encouragement today.
Or, to learn more about our local hospitals' greatest needs, visit our It's Critical campaign page.