Heart Wealth Management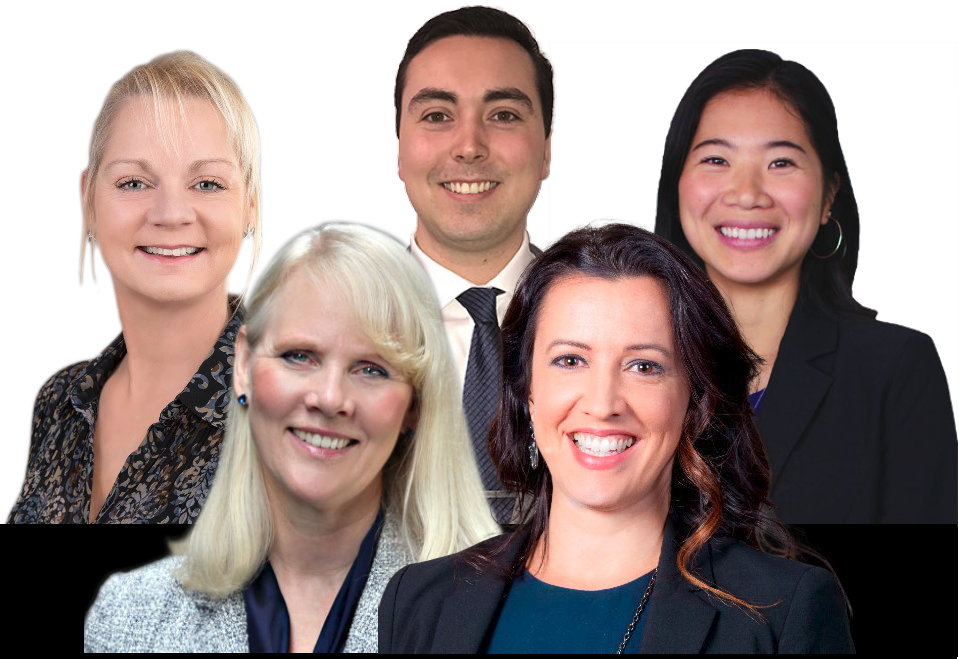 Meet The Hospital Visionaries Caring For Our Community: Heart Wealth Management Group
November 21, 2020 marks the day the Victoria Hospitals Foundation expected to celebrate our 30th annual Visions fundraising gala. When COVID-19 changed everything, what didn't change was our corporate sponsors' commitment to our local hospitals. There won't be a gala this year, not until its safe to do so and our caregivers can be there alongside us. But that hasn't changed the commitment of generous organizations and individuals to better our hospitals a truly critical time. We're deeply grateful for the continued support of our Hospital Visionaries.
We invite you to learn more about our Hospital Visionary – Heart Wealth Management Group, and what inspires them to support our hospitals.
How are you connected to Victoria?
APRIL DOREY HARTWIG:  I grew up in Metchosin. Having been on my own at a very young age for reasons beyond my control, I learnt the importance of kinship, opportunity, finances, and giving back to the community, so it is part of who we are at Heart Wealth Management Group. I've been exceptionally blessed in my life and in my business and I believe in investing my time, my money, and my talents into my community.
What connects you with our hospitals and caregivers?
ADH: My commitment to helping our local hospitals is deeply personal. My family has benefitted from exceptional care at both Victoria General Hospital and Royal Jubilee Hospital over the years.
The incredible care teams at our hospitals helped my son Jake multiple times when he had pseudo-tumors causing orbital swelling. It is a terrifying experience for a mom to get a call from the school saying that your child is in pain, his eye is bleeding and swelling—suddenly, for no reason at all. Luckily, we had amazing neuro- ophthalmologists like Dr. Edward Atkins who were equipped with state-of-the-art technology so they could quickly see inside his brain and eye to give us a diagnosis within hours. It makes a world of difference when you are under so much stress.
Our unparalleled cardiac teams saved my stepson Keith's life when he had a massive heart attack while running the Victoria Marathon in 2015.
And if that wasn't enough, they saved my husband Gerald's life. He has had nine surgeries in the last decade—six heart ablations and 11 cardioversions, including one without medications! I can't thank the doctors, nurses, and rehabilitation team enough as I am just not ready to be a widow. It's way more fun to be out doing adventures with him than grieving!
As you might imagine, my belief in the importance of access to the information provided by medical imaging cannot be overstated— and it comes from my personal experiences. My family and many of my clients' families have benefitted from the excellent care they have received when visiting the hospital. Our first responders and medical personnel provide
much-needed and wonderful service to our community. Our medical system is one of the truly amazing things I appreciate about being Canadian.
What do you think of our community's response to COVID-19?
ADH: Personally, I am very concerned about the burden the pandemic has placed on society's poorest and most vulnerable people. I am troubled listening to the heartache of clients who are unable to visit their loved ones in long-term care facilities, unable to share some of their last weeks and months. I am saddened when I see empty restaurants and stores boarded up. It concerns me to see the fallout in our communities with mental health issues and job losses and increased substance use. I am gravely concerned for our society.
Your message to others about supporting our hospitals?
ADH:  Just do it! We believe in living a generous life with a focus on helping and blessing others. The pandemic has brought our healthcare to the top of everyone's minds—now is the perfect time to give so that in times of increased demand the capacity we need is there for us.
About Heart Wealth Management Group:
At Heart Wealth Management Group, for more than two decades, we have helped our clients simplify their lives and have provided clarity in an uncertain world. We believe many have chosen us for our consistently caring and conservative advice, the clarity of our thinking, and the strength of our convictions. To us, what truly makes a difference is our commitment to going above and beyond for our clients. We believe you are at the centre of all we do and we value collaboration and work with you to help manage your financial affairs. We strive to be stewards of your capital. All advisors are not alike. When it comes to helping you confidently grow and preserve your wealth for your family today and generations to come, we offer straightforward advice from a pragmatic team. The relationships we build with our clients are sustained by the trust we've earned and the accountability we demonstrate over time. In earning their trust, we have grown into one of the top wealth management practices at Raymond James Ltd. There's no substitute for the confidence that comes with knowing you've chosen a team that is committed to doing what's best for you today and for the future.

https://www.victoriahf.ca/wp-content/uploads/2020/11/HWMG20Team20Group.png
659
959
Victoria Hospitals Foundation
https://www.victoriahf.ca/wp-content/uploads/2018/04/vhf-logo.png
Victoria Hospitals Foundation
2020-11-19 22:29:41
2020-11-23 20:11:20
Heart Wealth Management