Baby Hugging Program at Victoria General Hospital Celebrates Successful First Year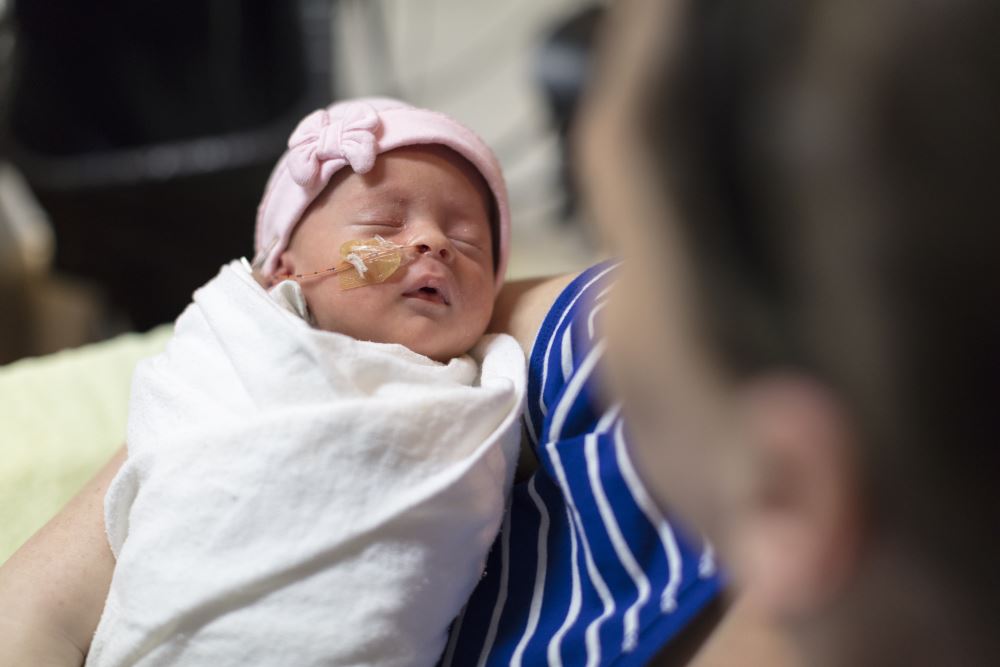 Since Island Health launched its Huggies® No Baby Unhugged® program at Victoria General Hospital (VGH) last year, the volunteer hugging program has benefited babies from across Vancouver Island. The exciting partnership between Huggies®, London Drugs and Island Health raised $20,312.00 to expand the program at VGH, ensuring more vulnerable babies can benefit from additional human touch, a valuable contributor to their health and development. To ensure no baby goes unhugged, between January 26 and April 30, 2018, a $2 donation was made to the program for every Huggies® diaper purchase made by a LDExtras member. To date, Huggies® has funded and facilitated three baby hugging programs in Canadian hospitals with plans for more, benefitting hundreds of babies admitted to NICUs and PICUs each year.
Since 2017, the program has seen tremendous success in the NICU of Victoria General Hospital, where nearly 600 infants are cared for annually, and has expanded to the Mother & Babe unit. This would not have been possible without the volunteers from our community who have hugged, rocked, cradled and even sang to the newborns, giving them the stimulation they need to thrive. After successfully launching the program at VGH and seeing the positive impact in patient care, Island Health partnered with Huggies® to bring the program to Nanaimo Regional General Hospital (NRGH) this past January, benefiting dozens of additional babies.
"A really great hug can help and heal and soothe that's why the volunteer programs at Victoria General Hospital and Nanaimo Regional General Hospital are so profoundly important as we support our tiniest patients," said Leah Hollins, Island Health Board Chair. "We are proud to partner with Huggies and No Baby Unhugged® and we thank our caring and dedicated volunteers."
The program's success has been helping ensure all babies, especially those in the Neonatal or Pediatric Intensive Care units at VGH and NRGH, receive physical human interaction should circumstance prevent a parent from being at their newborn's side.
https://www.victoriahf.ca/wp-content/uploads/2018/08/0O6A3634.jpg
667
1000
Victoria Hospitals Foundation
https://www.victoriahf.ca/wp-content/uploads/2018/04/vhf-logo.png
Victoria Hospitals Foundation
2018-08-17 18:27:16
2019-11-12 20:11:28
Baby Hugging Program at Victoria General Hospital Celebrates Successful First Year