For many, today is a celebration of dads and father figures. But for Daniel Dolores, it is so much more than that.
As a housekeeper for Royal Jubilee Hospital for more than 10 years, Daniel plays an important role in maintaining the safety and health of our caregivers, hospital staff, and patients, especially during the pandemic. Daniel keeps our own offices in the Wilson Block sanitized, and we love any opportunity to interact with him. He's very much a part of our Victoria Hospitals Foundation family.
As COVID-19 restrictions begin to lift in our community, today marks a special day for Daniel. Not only will he be enjoying Father's Day with his family, he'll be celebrating his daughter's birthday, and the first in-person service at his brand new church at which he is a devoted member and associate pastor.
We had the pleasure of sitting down with Daniel to hear about his personal story, his family, his job, and his appreciation for our hospitals.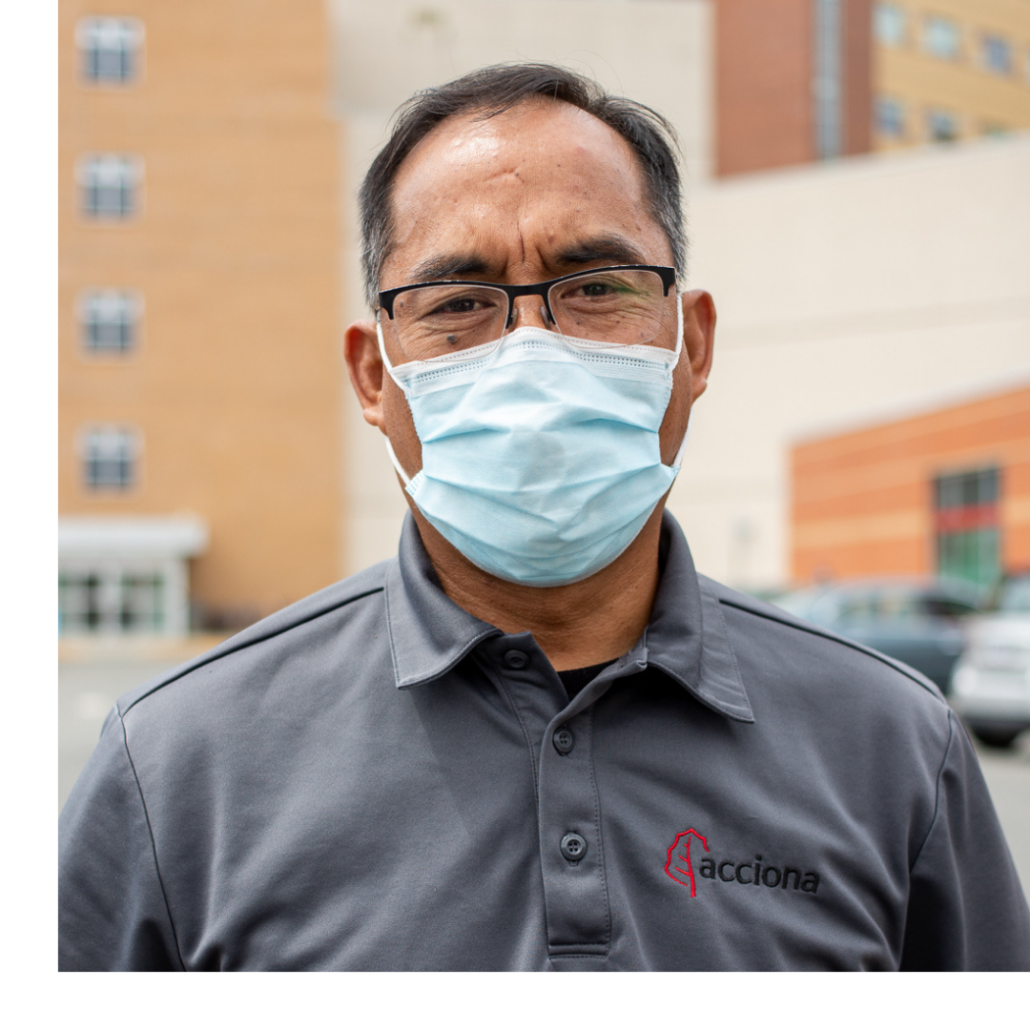 Victoria Hospitals Foundation: What do you love most about Victoria?
Daniel Dolores: I arrived in Victoria from the Philippines almost 10 years ago. I come from a highly congested and populated country, so I really enjoy being here. I love the beautiful parks and the trails like the Galloping Goose because I love biking. This place is peaceful and accommodating. And the weather is really awesome. I'm always looking forward to spending the summer going for long drives and exploring the different Islands here with my family and my church members.
VHF: What is your role like in the hospital?
DD: I work Monday to Friday, in the basement up to the fourth floor of the Royal Block and West Block areas at Royal Jubilee Hospital, keeping the hospital clean and safe. But the most rewarding part of my job is helping people find their way. Most of the time they ask about a specific area in the hospital. I helped a patient once who couldn't drive her wheelchair. I asked her, "Can I help you?" She was really thankful for that. Another time there was a patient that needed my support so I prayed for her and she really appreciated it.
VHF: Can you tell us about your family?
DD: I met my wife, Emie, through a friend in the Philippines. We just celebrated our 27th anniversary on May 28th. She worked in housekeeping at the Patient Care Centre for 10 years in the oncology department. She's very jolly, very friendly and the patients really love her because she always sings. Now, she works in a long-term facility. Every morning she says "Hi" to everybody and embraces the elder people there—that's her instinct. Her work is so important, especially this past year.
My son, Andrew, turns 24 in October. He finished two years of engineering technology at Camosun. And now he's working in Vancouver until his classes start again. And my daughter, Justine, turns 20 today. She's finished her first year of culinary school. She's so talented. She loves cooking and baking cakes and pastries.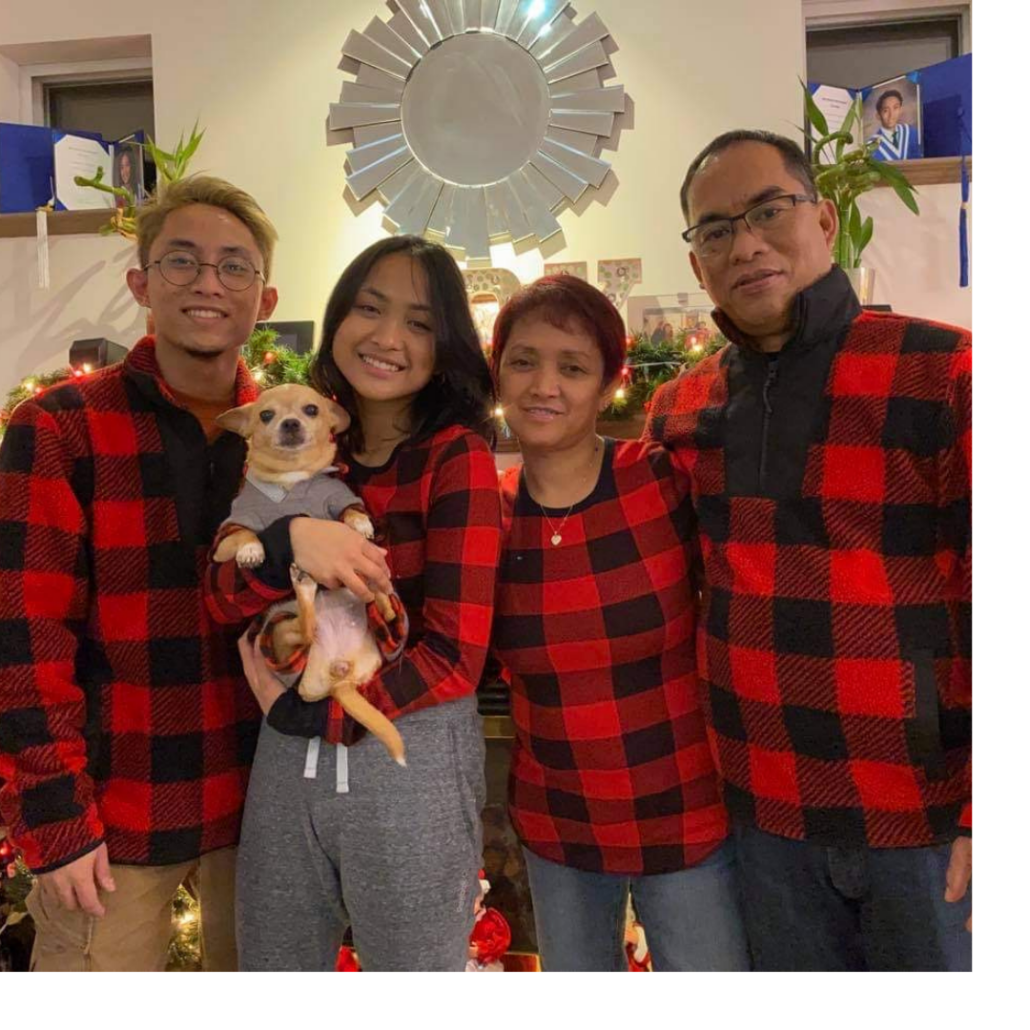 VHF: As a father, what do you think your kids are most proud of about you?
DD: I'm not the perfect dad. But my kids can rely on me anytime they need me. I'll always be there to support them. My two kids are so athletic, and I drive them to and from their activities a lot. As a father and with my wife by my side, it's a rewarding moment when we can provide for our kids.
VHF: What makes you the most proud of them as your kids?
DD: They really study hard. And they excel in every single thing that they've wanted to do. We are proud of them. And now, as they're growing up, they are expressing their gratitude. They give gifts. Every Christmas or birthday they take every opportunity to show gratitude.
VHF: What's your connection with your church?
DD: I embraced my mother's faith and was a pastor in my country for about 17 years. Here in Victoria, I had the opportunity to be an associate pastor just a year ago. We just began renting a new church called the Miracle Life Church on Harriet Road. And by God's grace, we will open today for indoor services.
VHF: What would you say to our donors and our community members who support our Foundation and our local hospitals?
DD: I really appreciate all the donors and supporters of this prestigious hospital because I can see the needs of the people here. Every time I hear the air ambulance, I think about how someone is coming from an area where they don't have the facilities that this hospital can provide. I really appreciate that in Canada. Regardless of your status, our hospitals provides a room and sophisticated medical equipment for their patients. Thanks to all the donors who are tirelessly and endlessly supporting this hospital.
Monday to Friday, Daniel keeps our hospitals clean and safe. But more than that he provides assistance to those needing help finding their way, or simply finding comfort in a smile or a friendly hello. And outside of work hours, Daniel is a caring member of our community, as well as a father.
We're so grateful for Daniel's dedication to our hospitals and to our community. It is because of his commitment, and the commitment of all our local hospital heroes, that our hospitals have been able to respond to the COVID-19 pandemic and provide care for patients along the way.
Daniel, you are an unsung hero. You are one of our heroes. Thank you.