"I have deep gratitude for the community that helped create the interim HAU and who are raising money to make it permanent. Getting this when we did was a lifesaver. "
— Dr. Mihailovic, Island Health surgeon and intensivist
Kerry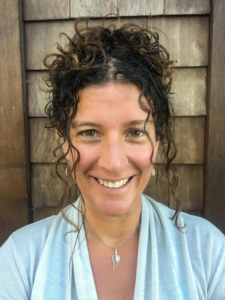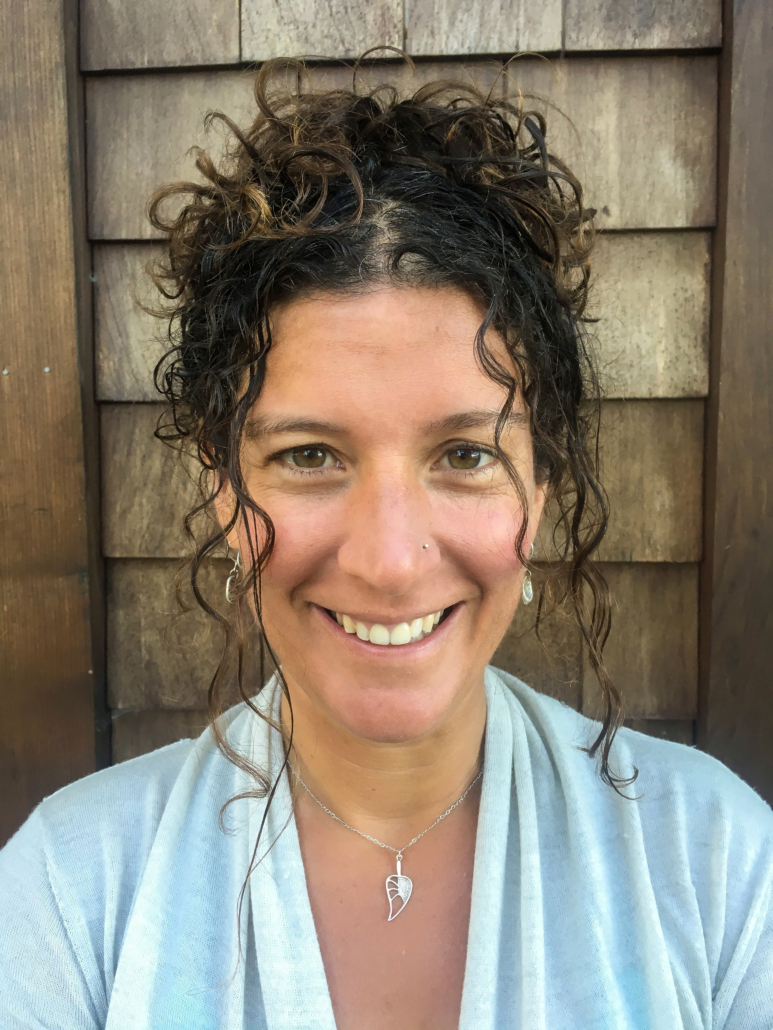 is a perfect example of who the new High Acuity Unit (HAU) will help. As an intensivist and a surgeon for the past 20 years, I can tell you that for a fact.
Kerry's illness was extremely serious. The septic shock that kept her returning to the hospital was very likely going to kill her. In electing to have surgery, she understood that her recovery wouldn't be easy or without risk, but she and her family were adamant—she couldn't keep living the same way.
Before the High Acuity Unit, critical care here on the island was full ICU care or the ward, where the ability to monitor patients is significantly different. Our patients needed a transitional unit, and we needed more capacity. If you look anywhere else, HAUs are a universal standard of care now. Beyond adding capacity for patients, the HAU greatly helps caregivers help people. For me as a surgeon, the elevated nursing observation increases the chances of successful recoveries for my most complex patients. It allows our Operating Rooms to deliver surgeries with fewer delays, and it will even allow us to expand our surgery program.
For critical care patients and their families, leaving the ICU can be relief, or it can cause anxiety and fear. Before the HAU, the next step was directly into an Acute Care ward where the nursing ratios are significantly different. High Acuity Units are a huge safety net for complex and critically-ill patients because they maintain highly-intensive observation and nursing.
Patients in the HAU also have access to many different medical professionals. One-to-two nursing, a unit physician and a pharmacist, a dedicated respiratory therapist, a physiotherapist and a social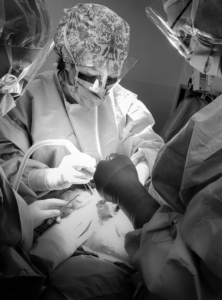 worker. For many, a short transition in the HAU gives them the confidence to continue their recoveries in Acute Care and then in their homes and communities. I know that the HAU helped Kerry in this way.
I have deep gratitude for the community that helped create the interim HAU and who are raising money to make it permanent. Getting this when we did was a lifesaver. One of the things that COVID-19 has highlighted in the medical community is the discrepancies between local resources. Having this unit allows us to really, truly support the full spectrum of people under our care. As a physician there is nothing more powerful than being able to do my job to my fullest ability.
With my sincere thanks and on behalf of my patients,
Dr. Alexandra Mihailovic BSc MD MSc (clin epi) FRCSC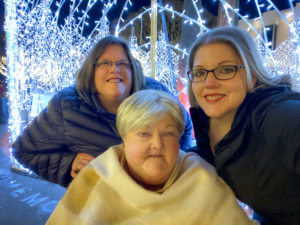 "It was in 2020 that Dr. Alex Mihailovic at Royal Jubilee Hospital gave me the option of a high-risk nine-hour surgery and complex recovery. It was a Hail Mary. I could either wait for the next abscess, or the one after that, to grow and rupture—possibly killing me—or I could try this instead. Dr. Mihailovic was straightforward with me: there was a one-in-four chance I wouldn't survive…
After my surgery, I spent nine days in Intensive Care. I was in and out of consciousness, up at 4:00 am wondering why I wasn't dead. I had nine different tubes coming out of me. The nurses would ask where I was for pain from one to ten. I answered a 12 or 13.
When they told me that I would be graduated to the High Acuity Unit (HAU) and explained what that was, I was so relieved. To have two-to-one nursing care and a private room to recover just gave me the mental boost to keep going. I still had a really, really hard road ahead of me, but I've always believed that if you can do it mentally, you can do it physically.
—Kerry, a grateful patient