From the lab of Theresa Gilbert, Respiratory Therapist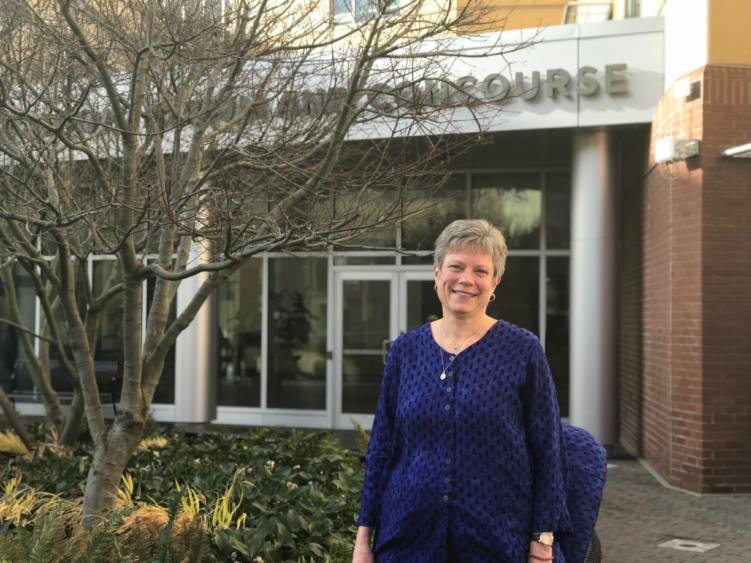 Many of us breathe without realizing it. But if you ask the 3.8 million Canadians living with asthma and the 2 million living with chronic obstructive pulmonary disease (COPD), they will tell you it is not to be taken for granted. Breathing is what allows fresh oxygen to be delivered to every part of the body so that it may function properly. But lung diseases such as asthma and COPD can significantly affect a person's ability to breathe, ultimately impacting the quality of life for the individual and their families. Breathing is vital to life and when you can't breathe, nothing else matters.
As one of 40 Respiratory Therapists at Royal Jubilee Hospital, I assist Respirologists in the diagnosis, treatment, education and care plan of patients suffering from lung disease. Respiratory Therapists provide multidisciplinary services in all areas of the hospital and the community, dealing with airway management, cardiac arrests, trauma and ventilators. All of us educate our patients on how best to treat and live with their lung disease.
I work in the Pulmonary Function Testing Laboratory at Royal Jubilee Hospital, where we perform pulmonary function tests to diagnose and monitor disorders such as COPD, asthma and cystic fibrosis to name a few. Our team provides patients with the care and education they need to get better. But we can only help our patients if we have access to advanced equipment.
That is why the Victoria Hospitals Foundation's You Are Vital campaign is so important. The pulmonary function machine funded through the campaign will allow us to diagnose and treat over 8,000 patients each year at Royal Jubilee Hospital. It costs $100,000.
In the Pulmonary Function Testing Laboratory, we use pulmonary function equipment to assess the overall function of a patient's respiratory system and determine the best care plan. We perform breathing tests to assess how a patient is responding to different medications, the amount of air their lungs can hold, how quickly they move air in and out, or how well their lungs can transfer oxygen from the air into their blood. All of this information is vital in determining a patient's health and care.
In all stages of a patient's disease, from diagnosis to treatment, pulmonary function testing provides us with essential real-time information to make decisions, take informed action and lead care for individuals who struggle to breathe well.
Our patient Todd Wells is one of thousands of patients who have benefitted from the data our pulmonary function equipment provides. In his case, we were able to perform a spirometry test and explain to Todd that his lung function was at an alarmingly low 45%. That means he was constantly struggling to breathe! It was this information that enabled our team to teach Todd how to use his medication correctly, and show him the impact of his treatment and new lifestyle choices. In just 6 weeks, with his new knowledge, Todd increased his lung function from 45% to 87%. At just 30 years old, this greatly improved his life.
Today, thanks to equipment and technology funded by community members like you, we can conduct the latest tests and give people like Todd a new lease on life. It makes all the difference.
With thanks,
Theresa Gilbert
Registered Respiratory Therapist
https://www.victoriahf.ca/wp-content/uploads/2019/02/IMG_0421-e1550877664324.jpeg
563
751
Victoria Hospitals Foundation
https://www.victoriahf.ca/wp-content/uploads/2018/04/vhf-logo.png
Victoria Hospitals Foundation
2019-02-22 23:21:16
2019-11-12 20:11:26
From the lab of Theresa Gilbert, Respiratory Therapist