You can help fund Island-first equipment that enables local caregivers to treat patients like Linda. Your gift today means Island patients can receive care here at home without the stress and financial toll of travelling to the Mainland for care. Let's work together to advance and expand the services our hospitals can provide here on Vancouver Island.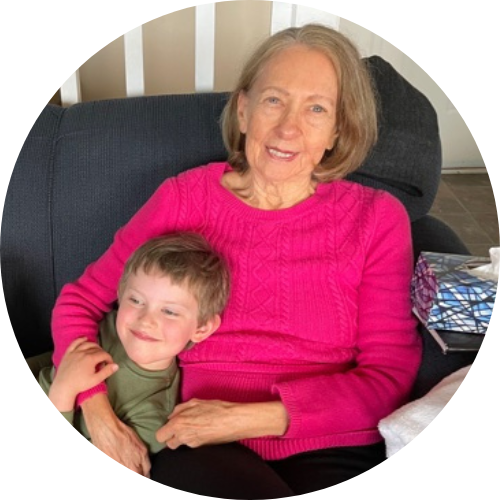 Linda, a lifelong Victoria resident, loved ocean boating with friends and family, and also enjoyed hiking and Tai Chi. Her son, daughter, and grandson all live nearby. She was healthy all of her life—until her symptoms began.
It all started four years ago.
"After my annual flu shot, I would get a bad case of the flu. It seemed like my immune system was struggling. Then, I started having a hard time swallowing," says Linda.
When she had lost more than 40 pounds and could not swallow her meals, her daughter and family knew something was wrong. Linda was also talking and coughing in her sleep, and experienced constant fatigue, delirium, and hallucinations.
"I would think that I was in a different room than I actually was, or see people who weren't there. My daughter panicked and phoned my family doctor. I was admitted to the hospital for testing," recalls Linda.
Without a clear diagnosis, Linda was admitted to local Victoria hospitals three times over the course of a year. Each time, she ended up in the Intensive Care Unit (ICU), unconscious and on life support. The last time she was in the ICU—last December—her doctors didn't think she would come out.
Linda's daughter, Monica, is thankful for the specialized care her mother received at such a critical time.
"The doctors and nurses in the ICU were incredible. Things looked very bleak, with no diagnosis in sight," says Monica. "A neurologist decided to test for some very rare forms of autoimmune encephalitis, but we were running out of time. While we waited for the results, they treated her with lifesaving medication, and gave her profound care."
Within days, Linda was breathing on her own. A few days after that, she was diagnosed with Anti-IgLON5 disease—a very rare neurological autoimmune disease.
"The care I received in the ICU was excellent. The nurses go that extra mile, and it really makes a difference," says Linda. "I was just amazed. I have nothing but admiration for their work."
Linda's condition was treated aggressively, and she was discharged soon after. She even cooked Christmas dinner for her family a few weeks later.
With monthly treatments, Linda's sleep and cognition have returned to normal, and her specialists say her swallowing could return with further treatment and time.
"To still be here, and to come as far as I have, it's amazing," says Linda. "I'm told that I am one of about 60 people in the world reported to have this condition. I just feel blessed, and very fortunate that I was able to be treated here on the Island."
Over 1,100 patients receive lifesaving critical care in the ICUs at Royal Jubilee and Victoria General hospitals every year. But as our hospitals continue to navigate the COVID-19 pandemic, critical care capacity is an ongoing concern.
Through the Emerge Stronger campaign, you can support critical care expansion at Victoria General Hospital. When patients like Linda need it most, access to leading edge critical care equipment is absolutely vital. Please donate today.