Local couple announce campaign gift match to help Greater Victoria hospitals emerge stronger from pandemic challenges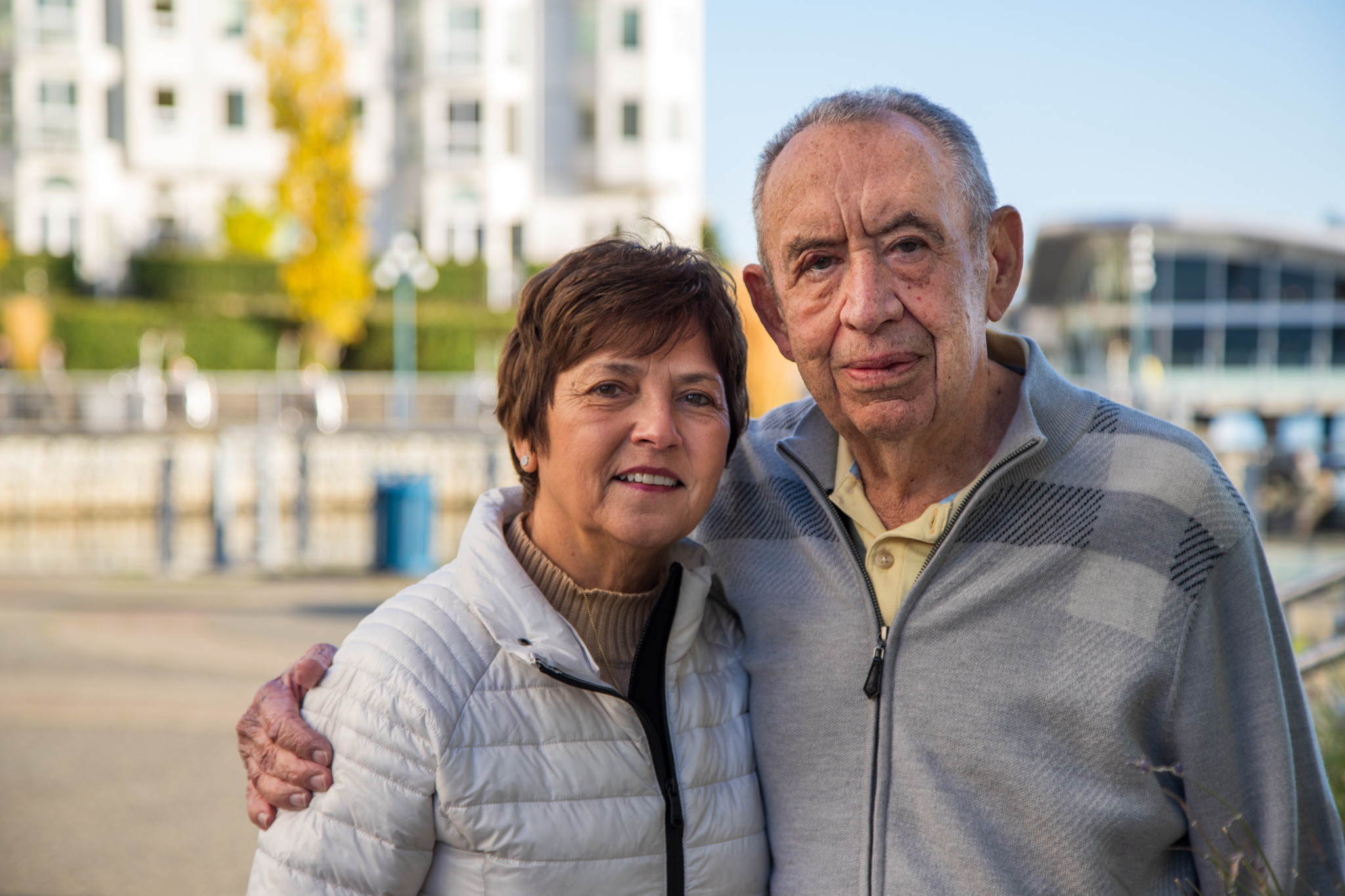 Photo caption: Community members Mike and Ethel Marley encourage community to support the Victoria Hospitals Foundation's Emerge Stronger campaign.
Victoria, B.C. — The Victoria Hospitals Foundation is honoured to announce a significant lift in its current campaign, Emerge Stronger. With $600,000 left to complete the campaign's first Recovery phase of $4 million, all gifts to the campaign will be matched by local couple Mike and Ethel Marley until this milestone is met.
This act of generosity comes from personal experiences at Royal Jubilee Hospital (RJH). Following an unexpected onset of heart problems in 2017, Mike Marley "felt like he won the lottery" after being treated by the cardiac care team at RJH. Today, he and his wife Ethel take comfort in the excellent care Mike received throughout his medical journey and have been inspired to generously support the Victoria Hospitals Foundation's Emerge Stronger campaign.
"We're privileged to have the best care, but only because we all support our hospitals," says Ethel Marley.
The Marley family hopes this gift will inspire donations to Emerge Stronger, which aims to fund 200+ pieces of priority equipment to meet the needs of care teams and serve patients at Royal Jubilee and Victoria General hospitals. Since launching in October 2021, almost 2,400 community donors have raised more than $3.4 million towards the campaign's $10 million goal. The campaign's first phase of $4 million—Recovery— aims to support local hospital services impacted by the pandemic.
"The importance of a strong and resilient healthcare system has never been clearer. So is its dependence on our collective support. We extend our sincerest gratitude to Mike and Ethel Marley for their thoughtful generosity and leadership," says Avery Brohman, Executive Director, Victoria Hospitals Foundation. "How our local hospitals emerge from the pandemic will define Island healthcare for us all, and for generations to come. Through Mike and Ethel's vision to inspire community giving, donor support—at any level—has the power to help hospitals rebuild anew to meet the needs of tomorrow".
As the pandemic continues to put significant strain on preventative and diagnostic services, acquiring, updating, and replacing critical equipment will put essential resources in the hands of caregivers. Wide-ranging priority equipment at Victoria specialty hospitals is used to treat both local patients and those referred to Victoria from across Vancouver Island. Emerge Stronger's Recovery phase will give care teams the support they need to stand ready to care for the entire community.
"I feel comforted that I am getting the best care possible right here in Victoria. I'm very grateful for that," says Mike Marley.
Mike and Ethel share their story in the hopes that it will create community momentum to better equip the hospitals and teams that serve all 850,000 Vancouver Islanders in life's unexpected moments. New and past donors are invited to support the Victoria Hospital Foundation's Emerge Stronger campaign or donate to a specific area of care or piece of equipment.
To make a contribution to Emerge Stronger or for more information, visit victoriahf.ca/stronger or call 250-519-1750.
https://www.victoriahf.ca/wp-content/uploads/2021/11/Mike-and-Ethel-Marley-1.jpg
1365
2048
Victoria Hospitals Foundation
https://www.victoriahf.ca/wp-content/uploads/2018/04/vhf-logo.png
Victoria Hospitals Foundation
2022-03-01 09:01:10
2022-03-01 09:01:10
Local couple announce campaign gift match to help Greater Victoria hospitals emerge stronger from pandemic challenges