Thank You for Attending the Miracle on the Mountain Gala
and Raising an Incredible $430,000 for Victoria General Hospital
We can't wait to share photos from the event with you soon! Watch your mailbox and your inbox for more communications.
A Note From Avery Brohman
What an honour it was to welcome you to the Miracle on the Mountain Gala— our Victoria Hospitals Foundation's inaugural gala on the West Shore!
By attending and participating at this remarkable event—as a philanthropist, caregiver, patient, sponsor, or volunteer—you helped redefine the future of Island healthcare. Together, our community raised more than $430,000 to help our hospitals and care teams emerge stronger from the effects of the pandemic.
This incredible display of philanthropy contributes to the strengthening and transformation of healthcare on the West Shore and all across Vancouver Island.
At our Miracle on the Mountain Gala, you heard directly from care teams and patients who shared their powerful stories. Patients like Gordon, the fifth patient to be diagnosed with COVID-19 at Royal Jubilee Hospital, and Sharon, whose life-altering surgical procedure was made possible using the Island's first and only neurosurgical O-Arm Imaging System that you helped fund. 
I am reminded every day that health is the most valuable asset for each of us, and that it takes all of us to make health the most valuable asset in our community. As you heard from Dr. McIntyre, there are urgent needs in our hospitals. Please reach out to me on my direct line at 250-818-9349 if you'd like to explore your giving options in a personal setting.
As our neighbourhoods grow, thrive, and welcome new residents, the support of you, our donors, is making a profound difference, and we thank you deeply.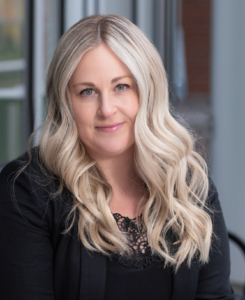 Avery Brohman
Chief Executive Officer
Victoria Hospitals Foundation
The Difference You are Making
Thanks to You, Patients Like Sharon are Benefitting from New Technology like the O-Arm Imaging System
"The O-Arm is just the beginning of technology that we need to acquire to advance spine surgery
within Island Health.
With the O-Arm, surgeons can now deliver this care within Island Health which will allow us to treat more people that might have been just left with non-operative strategies in the past."
—Dr. Daniel Warren, Neurosurgeon, Island Health
Thank You to Our Generous Gala Sponsors
Questions or comments? Please contact us at 250-519-1750 or vhf@islandhealth.ca.