Mr. Didar S. (Ted) Doman Gives Back to Cardiac Short Stay Unit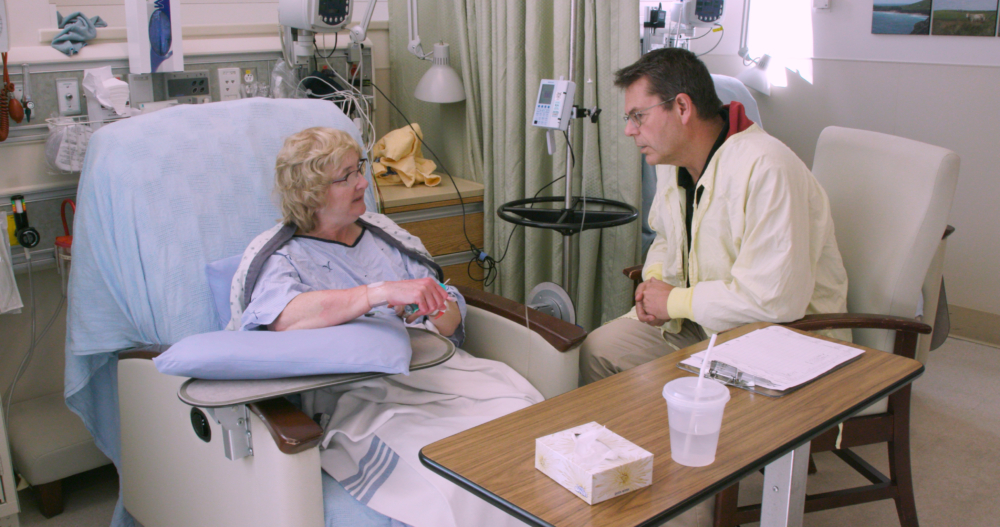 We recently received an extraordinarily generous gift from Mr. Didar S. (Ted) Doman, one of British Columbia's most highly regarded business leaders. The $800,000 donation will fund a much needed renovation to Royal Jubilee Hospital's Cardiac Short Stay unit.
Built in 2002, the Cardiac Short Stay unit is an 18-bed, 4-chair recovery unit for patients who have undergone heart catheterization and/or electrophysiology procedures. In conjunction with the Heart Catheterization Laboratory, the Cardiac Short Stay unit was the first centre in western Canada to implement a new recuperative technique following diagnostic and interventional procedures: the chair recovery model. Patients who recuperate in recovery recliners heal faster and go home to their families sooner than those who recover in a hospital bed. The renovation will expand the space to allow for nearly 25% more patients to recover safely from heart catheterization, electrophysiology and other cardiac procedures. As a result of this project, there will be clearer sightlines for caregivers, and 4 recovery recliner chairs will be replaced and expanded to 10 recovery recliner chairs. These chairs will be more ergonomically safe for staff and will provide superior safety and comfort for patients.
Dr. Manjeet Mann, Island Health's Executive Medical Director for Heart Health, is grateful for Mr. Doman's remarkable leadership and generosity. "The cardiac team at Royal Jubilee is continually focused on excellence and bringing our patients the best care possible. This gift from Mr. Doman helps us to do just that. Not only is Mr. Doman supporting state-of-the-art care for people who need it today; he is also making it possible for the Cardiac Short Stay unit to increase its capacity and meet current and future needs. We cannot thank him enough for this transformative gift."
For the patients, a dedicated Cardiac Short Stay unit allows them to receive the specialized care they need in a calm, relaxed setting.
For Mr. Doman, this donation is an important acknowledgment for the critical role Royal Jubilee Hospital has played in his and his family's life.
"Throughout all my cardiac experiences, I have felt incredibly grateful to have access to such world-class care," said Mr. Doman. This hospital saved my life and I am so thankful for the excellent care I received here."
https://www.victoriahf.ca/wp-content/uploads/2019/07/VHF-Photo-16-e1562696423823.jpg
527
1000
Victoria Hospitals Foundation
https://www.victoriahf.ca/wp-content/uploads/2018/04/vhf-logo.png
Victoria Hospitals Foundation
2019-07-09 18:20:56
2019-11-12 20:11:24
Mr. Didar S. (Ted) Doman Gives Back to Cardiac Short Stay Unit