Ralph's Letter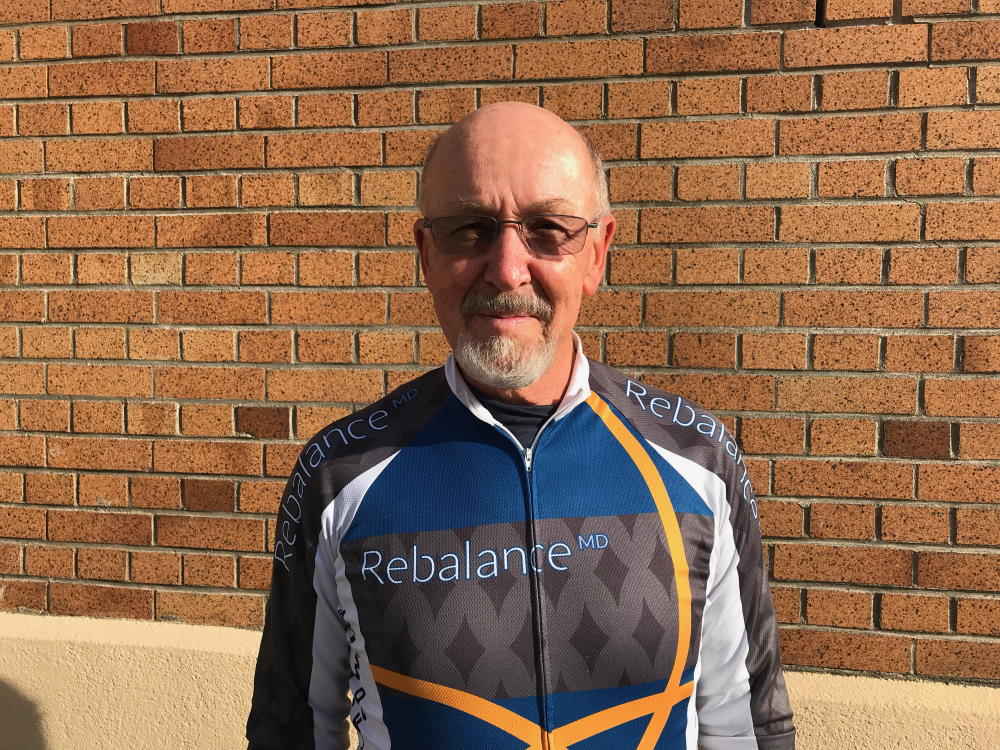 I'm an orthopedic surgeon by trade, and though my retirement party took place eight years ago, I still occasionally scrub in to assist in our operating rooms at Royal Jubilee and Victoria General hospitals. I am a fixer – I love to make people feel better. But a year ago, the tables turned, and I for once was the one in need of crucial, advanced care at Royal Jubilee Hospital.
To share my story with you now is more meaningful than ever. Just a few weeks ago, I attended a funeral for one of my dear friends. In the last few months of his life, I saw the effects prostate cancer had on his life – and on his death. It could have been me. 
I was diagnosed last year. I had no urinary tract symptoms, no enlarged prostate, no signs of any illness or problem. But during a baseline blood test, my PSA (prostate-specific antigen) came back elevated. We had documented evidence that my PSA levels were normal in the past, so my physician suggested that we calculate my PSA ratio — a powerful predictor of future prostate cancer in men. It indicated I had a 2 in 3 chance of a higher cancer risk.  
Thankfully, I was referred to a renowned urologist at Royal Jubilee Hospital, Dr. Iain McAuley. He quickly performed a biopsy of my prostate, an often painful procedure that withdraws random samples of suspicious tissue from the prostate. Of the dozen samples, one was positive with a Gleason score of 6, a grade associated with less aggressive cancer in my prostate.
As a precaution, Dr. McAuley ordered an MRI scan with contrast, a procedure that doesn't involve any radiation. And there it was: my cancer had more aggressively extended beyond the capsular confines of my prostate. The cancer was spreading. 
The MRI scan is truly what tipped the balance and accelerated my care journey. Without it, we would have monitored the condition, sure, but who knows if we would have caught the spreading of the cancerous tumour. Over time, who knows where and how aggressively the tumour would have spread.
To this day, I believe the MRI findings helped lead the care that saved my life. 
The MRI transformed medicine years ago. I remember the first time I heard of this technology's potential. It seemed impossible. But now, years later, the MRI has evolved exponentially. The fuzzy shadows are now clear, realistic images of the body that truly help us, as caregivers, make better decisions.
Following the MRI, I had a radical prostatectomy last year, where my prostate gland and the tissues surrounding it were removed. It was the second-best decision we made with my doctors — the first was getting that MRI.
When I was going through medical school, patients like me did not have good prognoses. The new MRI technology and minimally-invasive laparoscopic surgeries have made an incredible difference and luckily, with early detection, surviving prostate cancer is the norm. From my career, I know that donors have been key to making this happen. I was astonished to hear that over 40% of this vital equipment is funded by donors.
As a physician, and even more so as a patient, I am thankful. Thankful for our hospitals, thankful for the care teams we have access to, and thankful for technology like the new 3T MRI for Royal Jubilee Hospital. And today, a year after my diagnosis, I am thankful for life.
To those in our community who donate, give back, and support our work — I am thankful to you, too. You make a real difference in real people's lives. Thank you for your generosity and thank you for your confidence in our work. It matters. 
Dr. Ralph Lapp​
Donate here to support the greatest needs in our hospitals—thank you.
https://www.victoriahf.ca/wp-content/uploads/2019/11/ralph.jpg
750
1000
Victoria Hospitals Foundation
https://www.victoriahf.ca/wp-content/uploads/2018/04/vhf-logo.png
Victoria Hospitals Foundation
2019-11-12 20:34:06
2021-06-10 09:45:42
Ralph's Letter