Abstract Developments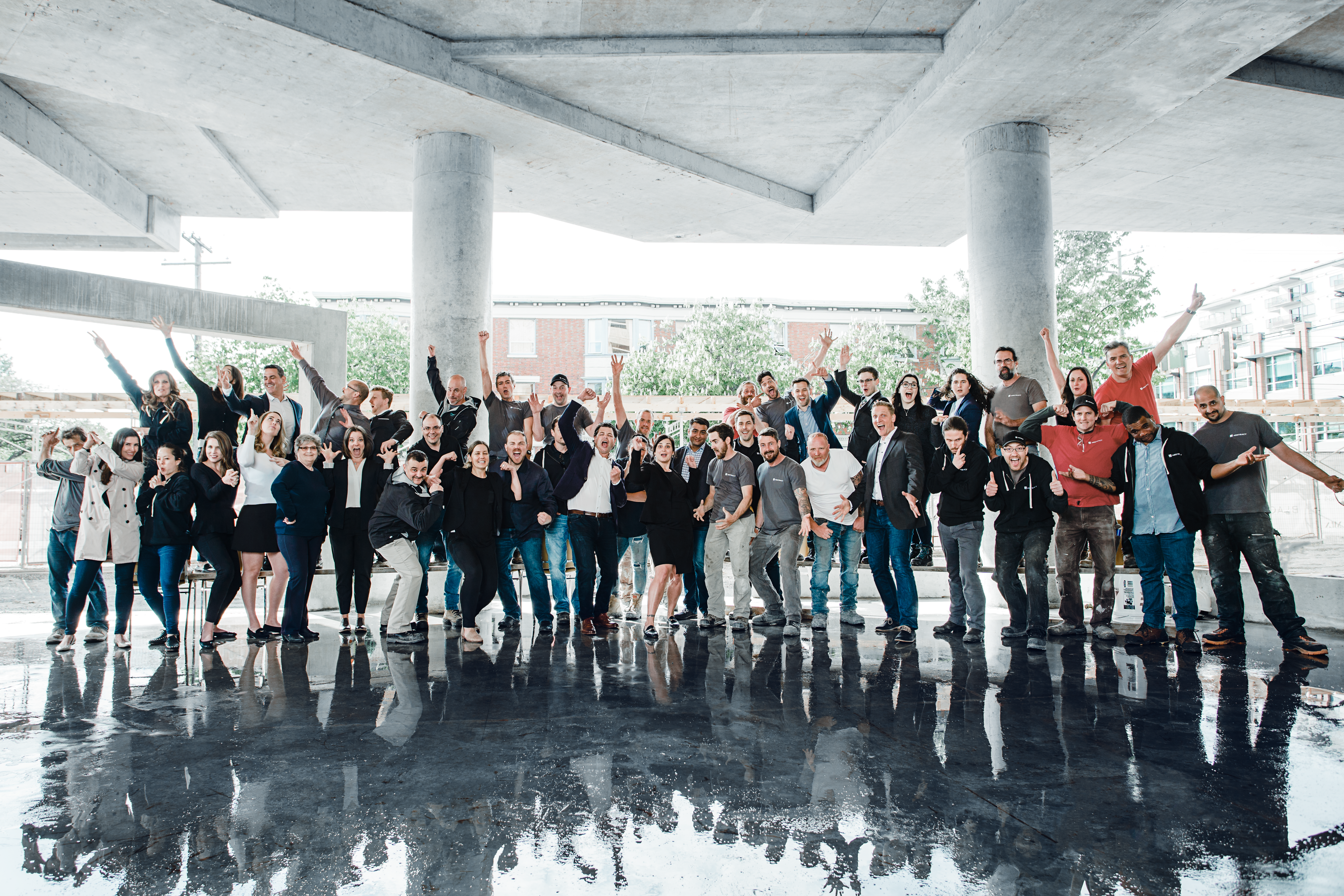 Meet The Hospital Visionaries Caring For Our Community: Abstract Developments
November 21, 2020 marks the day the Victoria Hospitals Foundation expected to celebrate our 30th annual Visions fundraising gala. When COVID-19 changed everything, what didn't change was our corporate sponsors' commitment to our local hospitals. There won't be a gala this year, not until its safe to do so and our caregivers can be there alongside us. But that hasn't changed the commitment of generous organizations and individuals to better our hospitals a truly critical time. We're deeply grateful for the continued support of our Hospital Visionaries.
We invite you to learn more about our Hospital Visionary – Abstract Developments, and what inspires them to support our hospitals.
How are you connected to Victoria?
MILLER FAMILY For the last two decades Abstract Developments has been expanding upon what we do best—building communities and bringing them to life. As we continue to build new homes throughout the region, we are always working to improve the quality and execution while staying innovative. The owners of our company have deep roots in the Greater Victoria area, and we employ many members of the community. We are driven by our passion for creating innovative, community-minded developments that enhance how people live in our community.
Why is giving back important?
MF As a business in the housing industry we are always thinking about how our city is evolving and what makes a great community. We've been fortunate to be a part of shaping the region that we live in and we know that what makes a great place to live is being community-oriented and supporting needs that will keep improving the wellbeing of the people living here. What inspires you to give? We feel blessed that we can give back to the community we grew up in and want to set an example for our children—who inspire us every day.
Why is it important to support our hospitals?
MF Our company is made up of family-oriented people, many of whom have young families themselves. We value the health and wellbeing of our community and the pandemic has been a good reminder that there is no better time to recognize the important role our hospitals play in Greater Victoria. Everyone we employ has had a connection to the hospitals from happy birth stories to excellence in care for family members. We recognize that local companies like ours play an important role in supporting our healthcare providers through the philanthropic efforts of the Victoria Hospitals Foundation.
Is your philanthropy driven by a personal experience or by the group?
REBECCA MILLER I grew up spending a lot of time in different hospitals with a sister and mother who both had severe health challenges and saw firsthand how important quality healthcare is. I have memories of moments that gave us hope and helped us get through extremely difficult times. I always dreamed of being on the other side of it one day when I was able to.
How do your employees give back?
MILLER FAMILY For the past 4 years, our Abstract family provides Christmas gifts to women and children in transition houses in Greater Victoria. We also participate in the Ride for Refuge, have raised funds for a new playground at the Cridge Center for the Family and regularly volunteer at several organizations including the Cridge Centre, Our Place Society, and the Mustard Seed Food Bank.
What will you miss most about Victoria Hospitals Foundation's Visions gala this year?
MF We will miss the social connection and hearing the powerful stories of what inspired others to give.
What message would you like to share with our care teams?
MF Thank you for giving everyone in our region the peace of mind to know you will be there for them when we need you. We are grateful for all that you do, and we appreciate that you are working in unprecedented circumstances that likely impact you and your own families. You are the heroes and heroines of the day and year!
How has our community responded to COVID-19?
MF Despite being such a challenging time for everyone, the pandemic also represents a time where members of our community are taking care of one another. Healthcare workers are being recognized for the courageous and important work that they do each and every day. This is a time where we feel incredibly thankful to live in a community like Victoria where we have excellent healthcare that you know will be there if you or your loved ones really need it.
About Abstract Developments:
Over the past 20 years, Abstract Developments has built over 500 homes in thoughtfully planned, mixed use developments across Greater Victoria. We are driven by our passion for creating innovative, community-minded developments that enhance how people live. Our unwavering commitment to excellence has been recognized with more than 50 local and national awards for design, customer care and development planning.

https://www.victoriahf.ca/wp-content/uploads/2020/11/Abstract-1001.png
3667
5500
Victoria Hospitals Foundation
https://www.victoriahf.ca/wp-content/uploads/2018/04/vhf-logo.png
Victoria Hospitals Foundation
2020-11-19 21:54:04
2020-11-23 20:14:42
Abstract Developments