Thrifty Foods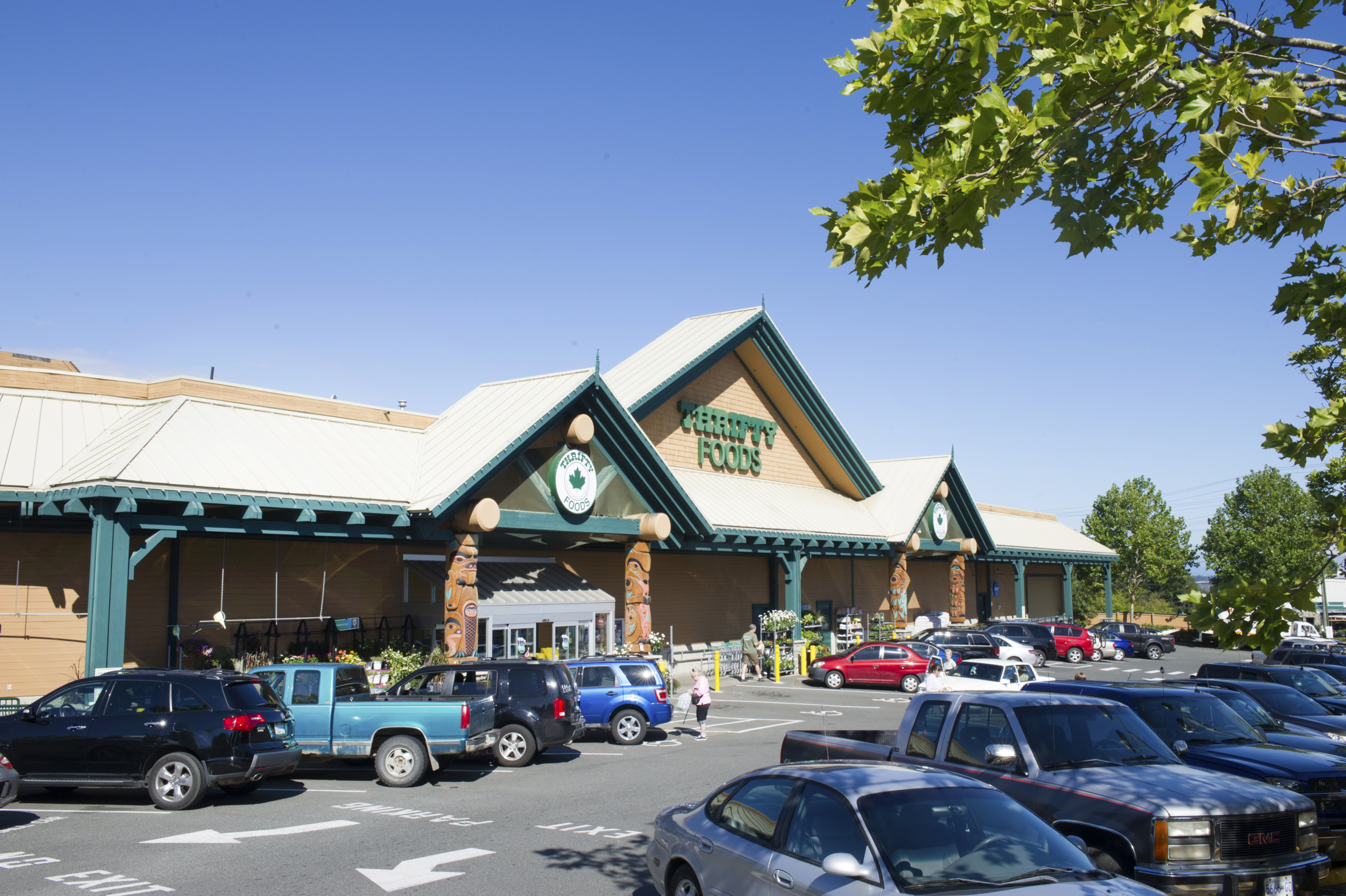 Meet The Hospital Visionaries Caring For Our Community: Thrifty Foods
November 21, 2020 marks the day the Victoria Hospitals Foundation expected to celebrate our 30th annual Visions fundraising gala. When COVID-19 changed everything, what didn't change was our corporate sponsors' commitment to our local hospitals. There won't be a gala this year, not until its safe to do so and our caregivers can be there alongside us. But that hasn't changed the commitment of generous organizations and individuals to better our hospitals a truly critical time. We're deeply grateful for the continued support of our Hospital Visionaries.
We invite you to learn more about our Hospital Visionary – Thrifty Foods, and what inspires them to support our hospitals.
How are you connected to Victoria?
THRIFTY FOODS: We opened the doors at its first location in Victoria's Fairfield neighbourhood in 1977. A communityminded grocery retailer through and through, the hometown brand has since grown to 27 retail locations throughout Vancouver Island, Salt Spring Island, and the Lower Mainland. Through its success and growth, the business has held closely to its roots and remains a dedicated member of the community.
Why is giving back important?
TF: Our co-founders, Alex Campbell and Ernie Skinner, laid a foundation of communitymindedness from the very first day. They believed that successful businesses are obliged to invest in their communities. In 2005, Campbell told Canadian Grocer, "Sure, maybe a million a year or whatever would look good on the bottom line… But right from the first couple of weeks we were open on Fairfield Road, where we sponsored a Little League baseball team, to the present, we have always tried to help out."
We take pride in being good neighbours and we are committed to further growing our community support in the years to come. We strive to keep bellies filled at local food banks and community centres—we are a proud partner of the Food Rescue Distribution Centre which sees more than 2,000 kg of quality, perishable food from 11 Thrifty Foods locations diverted from compost and redistributed to the Mustard Seed Street Church every day. We have also supported local athletes through a number of initiatives including sponsorship of the Canadian Sport Institute, the Times Colonist 10K/Thrifty Foods Family Run, the Good Life Victoria Marathon/Thrifty Foods Kids Run, as well as VIKES athletic programs at the University of Victoria.
What will you miss most about VHF's Visions gala this year?
TF: We so look forward to attending Visions every year. It's an incredible opportunity to honour the work of our dedicated Victoria caregivers and hospital staff. We will miss hearing first hand the impact that our Community-minded From the Start A Victoria original grows without forgetting where it came from healthcare workers make in our communities. We wish we could thank those frontline heroes personally for their work.
We will also miss the energy and the feeling of community of being in a room with so many inspiring people, all working towards a shared vision. Though we won't be together in person, we remain a committed partner to the Victoria Hospitals Foundation and its incredible staff, and we look forward to joining them to celebrate in person soon.
What would you say to others thinking of donating to support our hospitals?
TF: Thrifty Foods has long been a supporter of the Victoria Hospitals Foundation. We couldn't ask for a better partner in supporting the health of our customers, teammates, and communities. We have always appreciated our local hospitals and the staff who provide such excellent care, but this challenging year has reminded all of us just how critical our healthcare heroes are to the wellbeing of our communities.
We know that, unfortunately, we and those we love may someday need to rely on frontline hospital care teams. Our hospitals support our children, our most vulnerable, our neighbours, our teammates, and their families. We are honoured to play our small part in supporting the work our Victoria hospitals do day in and day out.
What message would you like to share with our frontline care teams?
TF: If we could share one message with Victoria's frontline care teams, it would be "thank you." Throughout our thirty-year relationship, we have been honoured to support frontline care workers and the critical work you do. In this particularly challenging year, you have gone above and beyond to ensure the well-being of families in Victoria, and we and our teammates could not be more grateful.
About Thrifty Foods:
The Thrifty Foods shopping experience is brought to life in store through the support and partnership of hundreds of local food producers in the community and the dedication of over 4,000 employees across 27 stores, offices, warehouses, and Thrifty Kitchens commissary. The foundational legacy of community support that Thrifty Foods was built on proudly continues on to this very day. This support is demonstrated through the continued support of the Victoria Hospitals Foundation as well as other programs such as the volunteer-supported Sendial shopping program for shut-ins , and the Smile Card Fundraising Program amongst many other projects and programs.

https://www.victoriahf.ca/wp-content/uploads/2020/11/CentralSaanich-scaled.jpg
1704
2560
Victoria Hospitals Foundation
https://www.victoriahf.ca/wp-content/uploads/2018/04/vhf-logo.png
Victoria Hospitals Foundation
2020-11-19 22:00:12
2020-11-23 20:13:36
Thrifty Foods