Where Are They Now? Sasha Blue's Story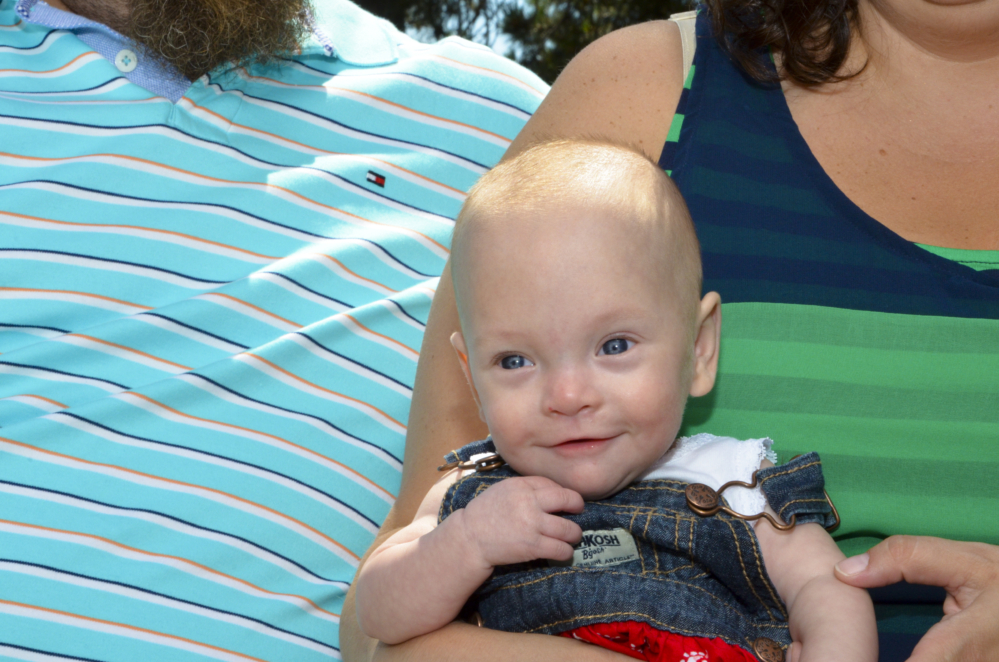 Bianca and Jamie first shared their story during the Victoria Hospitals Foundation's campaign for Neonatal & Pediatric Intensive care equipment in 2014. This spring we caught up with the Davis family to learn more about their story and check in on Sasha Blue. Although she was once one of the littlest patients in the NICU, weighing just 440 grams at birth, Sasha Blue is now a healthy and thriving 5-year-old.
"When we look at our energetic and healthy daughter now, it's hard to believe that she weighed less than one pound when she was born and was small enough to fit entirely in the palm of her dad's hand," says Bianca. "When we learned about the Victoria Hospitals Foundation's You Are Vital: Pediatrics campaign for Neonatal and Pediatric care on Vancouver Island, we were thrilled to share our story once again and provide an update on our healthy and energetic little girl."
Five years ago, at just 27 weeks gestation, parents Bianca and Jamie welcomed Sasha Blue into the world. Although they were ecstatic to meet their new little girl, they were also nervous and scared. Sasha Blue was born extremely premature and as first time parents they didn't know what to expect. She needed 24-hour intensive care and advanced equipment just to survive. Fortunately, Sasha Blue was cared for by the Neonatal Intensive Care Unit (NICU) at Victoria General Hospital (VGH), one of BC's four high-level NICUs and Vancouver Island's referral center for maternity and pediatrics. After 98 days in the NICU, Bianca and Jamie were overjoyed to bring Sasha Blue home for the first time.
Early in the pregnancy Sasha Blue was diagnosed with intrauterine growth restriction which meant that she was not growing at a normal rate. Bianca and Jamie knew that they had a difficult road ahead but were extremely grateful that they were able to receive such phenomenal care in Victoria. "Having this high level of care available right here, close to home at VGH was invaluable. We were able to stay together as a family and didn't have to deal with the stress of travelling off the Island," says Bianca.
During their three and a half months in the NICU, Bianca and Jamie would stay at Sasha's side, with Bianca spending her days in the unit and Jamie coming every day after work to spend time with his daughter. As she received round-the-clock care, Sasha's vital signs were constantly monitored, including her heart rate, breathing and blood pressure. This crucial information was relayed to the patient monitor beside her incubator and bassinet, and alerted the care team and her parents of any subtle and critical changes in her vital signs. "The patient monitor is what we associate most with Sasha's care. It was always there to remind us how hard Sasha was fighting for her life."
Although it has been five years since Sasha Blue was born, one memory that stands out to Bianca and Jamie is the excellent care their family received. "From the beginning of our pregnancy when we discovered that she would be born prematurely, to the day we were able to take Sasha Blue home with us, the caregivers were there to support us as a family," notes Jamie. "They helped us to remain hopeful, gave us countless pep talks and offered endless encouragement. They became our second family."
The Davis family still stays in touch with many of the nurses and doctors that cared for Sasha Blue. They help organize and attend the NICU reunion picnic held at VGH every year and Bianca volunteers with a mothers group that raises funds for the hospital. "Our daughter's time in the NICU is a key part of our family history and we try to give back as much as possible," says Bianca.
Sasha Blue recently finished kindergarten and will be starting first grade in the fall. Her parents are extremely proud of their daughter and continue to be amazed by her energetic and inquisitive spirit. "She loves to learn about reptiles and other types of animals," says Jamie. "Watching her learn and grow each day brings us much joy."
"We wanted to share our story not only to express our gratitude, but also to spread the word about the profound impact this hospital has on local families," says Bianca. "Our beautiful Sasha Blue is living proof of how crucial it is to have this level of care on Vancouver Island."
For more information on the You Are Vital: Pediatrics campaign, and to support our VGH neonatal and pediatric care teams so that more Vancouver Island children like Sasha Blue can survive and thrive, please visit www.victoriahf.ca/vitalkids.
https://www.victoriahf.ca/wp-content/uploads/2019/07/sasha-1-e1564440642137.jpg
662
999
Victoria Hospitals Foundation
https://www.victoriahf.ca/wp-content/uploads/2018/04/vhf-logo.png
Victoria Hospitals Foundation
2019-07-29 22:39:45
2019-11-12 20:11:24
Where Are They Now? Sasha Blue's Story