Pediatric Campaign Reaches Over $1 Million for Island Kids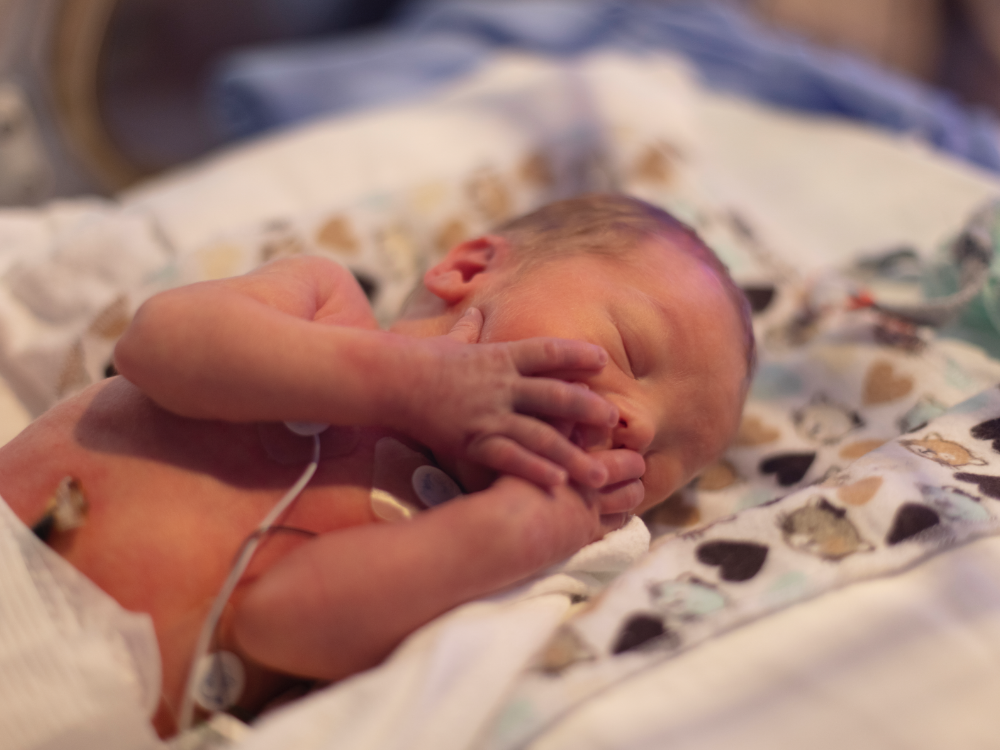 Victoria, BC — The Victoria Hospitals Foundation's campaign, You Are Vital: Pediatrics has reached an important milestone: the larger Vancouver Island community has contributed over $1 million of the campaign's $1.8 million goal. The campaign addresses the critical need for 40 new monitors in the Neonatal and Pediatric Intensive Care Unit (NICU + PICU) at Victoria General Hospital (VGH). Another $800,000 is left to raise, and they are seeking community support.
"Our supporters are vital, and their generosity is felt everywhere in this community," says Victoria Hospitals Foundation Acting Executive Director, Avery Brohman. "Over the past two months, we have expressed the critical need for new patient monitors, and our community has responded. On behalf of our dedicated pediatric caregivers and the many children they care for, I would like to express our most heartfelt gratitude. We are hopeful to complete this campaign very soon and have the new monitors installed in our neonatal and pediatric units."
To date, over 1,000 individuals have supported the campaign through online donations, direct responses, corporate giving, legacy gifts and special initiatives. The community has rallied and organized important events in support of the campaign, including the first annual Victoria Wing Fest and KidsRun, and received a gift from the Professional Firefighters of Greater Victoria Community Foundation. The CIBC Wood Gundy's O'Brien Investment Group came forward to match $40,000 over five days, raising $80,000 to fund two of the critically-needed patient monitors in the PICU.
"We want the best care, the best equipment, and the best doctors. We know giving makes us better and the need for equipment will never stop," says O'Brien Investment Group Associate Investment Advisor, Jessica O'Brien Cameron. "To see our community and people from all over British Columbia respond through donations and on social media was most powerful."
One in eight children treated at VGH spends time in the PICU every year, which provides intensive care for children 0-17 years of age with severe cardiac and respiratory complications, infections, or those involved with tragic accidents. The VGH PICU is only one of two such units in the province, and accepts transfers from Vancouver Island and the rest of British Columbia. Patients in these units need continuous monitoring of vital signs, including heart rate, breathing and blood pressure.
Since the campaign launch on May 8, 2019, the Foundation has released incredible stories of local children and their families, highlighting our talented, specialized pediatrics caregivers and the equipment they rely on:
The campaign will close when the remaining $800,000 has been raised. The Foundation aims to complete You Are Vital: Pediatrics by the end of August or earlier.
This is the Victoria Hospitals Foundation's largest Spring campaign to date and its first pediatrics-only campaign in five years. Contributions can be made by donating online at www.victoriahf.ca/vitalkids, calling 250-519-1750 or mailing to Wilson Block, 1952 Bay Street, Victoria BC, V8R 1J8.
https://www.victoriahf.ca/wp-content/uploads/2019/07/Website-Blog-Post-4.png
750
1000
Victoria Hospitals Foundation
https://www.victoriahf.ca/wp-content/uploads/2018/04/vhf-logo.png
Victoria Hospitals Foundation
2019-07-29 14:29:54
2019-11-12 20:11:24
Pediatric Campaign Reaches Over $1 Million for Island Kids