Giving for and in Honour of Generations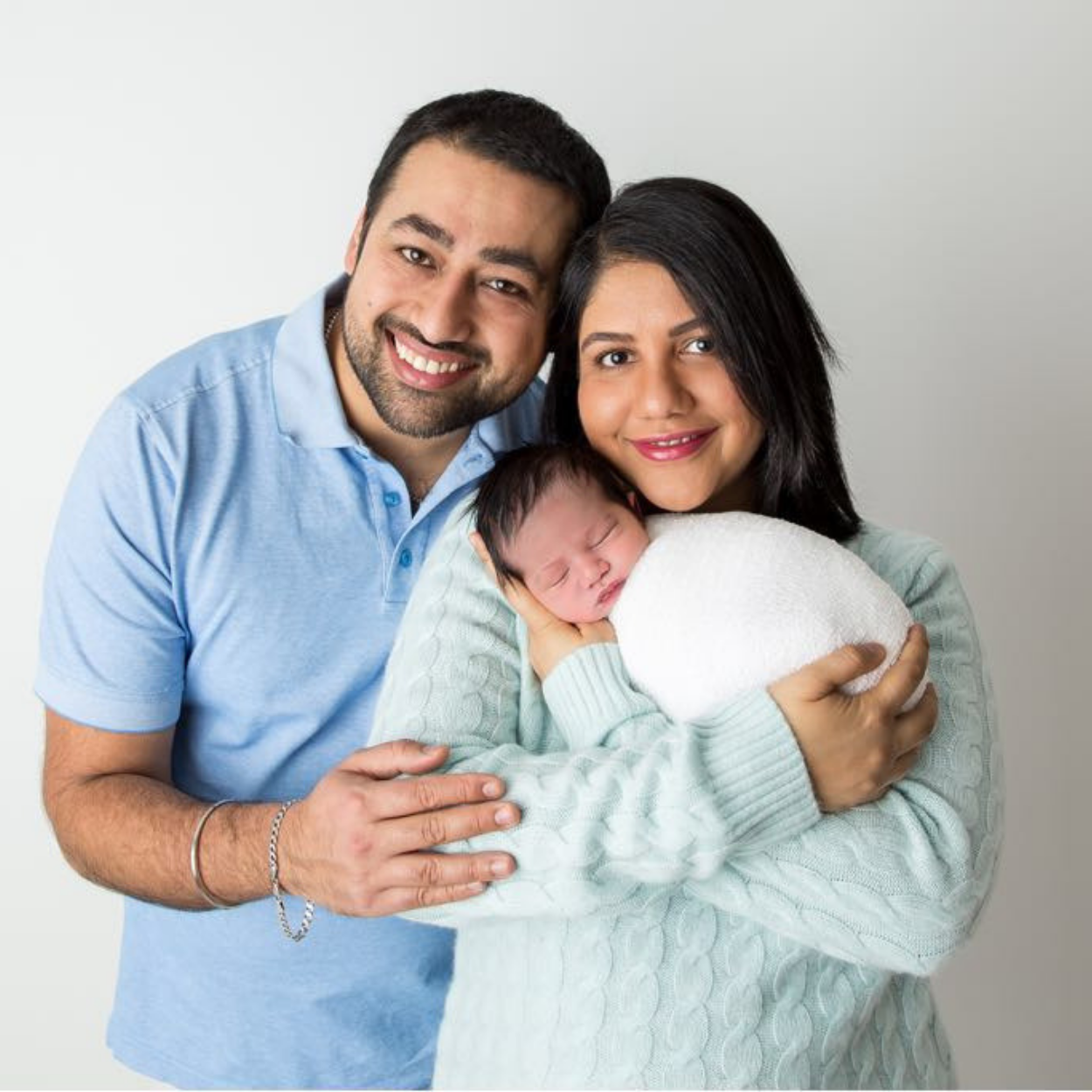 The generosity of our community has a significant impact on patients in our hospitals: 40% of the equipment in our hospitals is funded by over 4,000 donors every year. Because of them, because of you, we can purchase equipment sooner and more often, ensuring leading-edge care for patients across Vancouver Island.
This is what Sunny Bawa learned and realized when he spent time at Victoria General Hospital (VGH) for his son a few months ago. In tribute of the care teams who made a difference in their healthcare journey, and in the name of his father and grandfather, Sunny made a gift to the Victoria Hospitals Foundation. In doing so, he not only invested in advanced equipment and supported the brilliant work our care team provides, he made a difference in our community and in the lives of future patients.
To educate and inspire others, Sunny shares his son's healthcare journey to bring awareness to the Foundation's latest campaign, You Are Vital: Pediatrics. This is his family's story:
Sunny Bawa and his family spent this past Christmas Eve in the last place they expected – the Pediatric Intensive Care Unit (PICU) of Victoria General Hospital (VGH). Although Sunny and his wife Jagdeep had planned on spending the holiday season with family and friends, they rushed to VGH on December 23rd when their 15-month old son Mehar began struggling to breathe.
"Nothing is more terrifying than seeing your child struggling to breathe," says Sunny. "We were panicked and felt helpless not being able to make him better. We were scared for his life."
When little Mehar was born at VGH in January 2018, his lungs were not functioning properly. Thankfully, the maternity care team was able to admit him to the Neonatal Intensive Care Unit (NICU) at the hospital — one of only four high-level NICUs in the province. Every year, over 500 babies like Mehar spend time in the NICU at VGH. After being monitored for 20 hours, he was healthy enough to go home for the first time.
Unfortunately, after just a few months, Sunny began to notice that Mehar was constantly tired and lethargic. Sunny took Mehar to VGH in July 2018 where he stayed for two days and was prescribed an asthma inhaler to ease his symptoms. Although the inhaler seemed to help his energy levels, Mehar's symptoms kept coming back. In October, he was again seen at the VGH Emergency Department, and on December 23rd, Mehar's condition began to drastically worsen. Mehar could no longer breathe on his own. Sunny and Jagdeep immediately cancelled their Christmas plans and drove straight to the hospital so Mehar could receive care.
"We knew we had to get our son to VGH," says Sunny. "After receiving care previously, we recognized he would be in the best hands."
Mehar was admitted to the PICU at VGH for monitoring and treatment. He stayed in the Unit for four days, where he was diagnosed with severe asthma. The PICU, one of only two in the province, provides intensive care and one-to-one monitoring for children with severe complications, infections, or those involved in tragic accidents. One in eight pediatric patients at VGH spends time in the PICU every year.
"As I was pacing back and forth waiting to hear updates on Mehar, I noticed how hard all of the caregivers were working. Even though it was a holiday, the hospital staff were spending Christmas Eve taking care of patients like my son." says Sunny. "I can't imagine what it would have been like had we had to leave the Island and spend Christmas away from our home. We were so grateful to have access to specialized critical care for Mehar right here."
"Our experience showed me how much all of the staff truly care and how important it is to support them. Although it was scary to have Mehar diagnosed with asthma, the doctors took the time to explain the illness and how to properly use the asthma medication." The care team of specialized and skilled professionals in the VGH NICU and PICU play a vital role in every little one's journey through our hospitals.
"We are so thankful to the nurses and staff in the PICU at VGH," says Sunny. "Our son is doing well because of them and the excellent healthcare we are lucky to have access to."
While in hospital on Christmas Eve, Sunny noticed the Victoria Hospitals Foundation donor wall, recognizing those in our community who have generously given to support the purchase of hundreds of important pieces of equipment that contribute to better care, faster diagnosis, and more efficient treatment at our hospitals. After learning that 40% of all hospital equipment is funded by our community, Sunny thought that making a donation would be a wonderful way to help support the hospital and honour his family. 
Sunny made a generous donation in memory of his late father, Paramjit Bawa, and in honour of his grandfather, Harbans S. Bawa.
"The winter holidays are all about family and I wanted to donate to pay tribute to my father who passed away when I was young, and to honour my grandfather who is the pillar of my family," Sunny says.
Because of the excellent care his son received, the Bawa family is sharing their story as part of the Foundation's latest campaign, You Are Vital: Pediatrics, in support of the NICU and PICU at VGH. "I believe everyone is responsible to give back so other people in our community can continue to receive excellent care," says Sunny. "This gift is for my son, my father and his father. This is for children in our community, for their families."
The generosity of donors like Sunny gives our littlest patients the best chance at starting life healthy and happy, and our kids the ability to thrive, right here at home on Vancouver Island. One of these children is Mehar. He now takes asthma medication regularly and is healthy.
Thank you, Sunny. We are so very grateful.
The You Are Vital: Pediatrics campaign will fund 40 new critically-needed monitors in the NICU and PICU at VGH, and help deliver real-time, critical information into the right hands for our littlest patients – patients just like Mehar.
To learn more about the campaign and to make a difference, visit www.victoriahf.ca/vitalkids.
https://www.victoriahf.ca/wp-content/uploads/2019/06/Bawa.png
1250
1250
Victoria Hospitals Foundation
https://www.victoriahf.ca/wp-content/uploads/2018/04/vhf-logo.png
Victoria Hospitals Foundation
2019-06-14 18:23:50
2020-02-10 22:25:44
Giving for and in Honour of Generations