"When they told me that I would be graduated to the High Acuity Unit (HAU) and explained what that was, I was so relieved. To have two-to-one nursing care and a private room to recover just gave me the mental boost to keep going."
— Kerry, grateful patient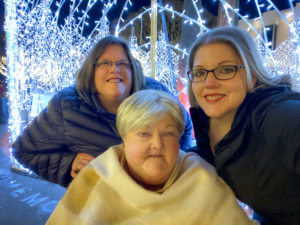 Victoria has been my home for my whole life. If you ask my doctors, it's also where I've used at least five of my nine lives. In that time, I've come to know a lot about the excellent hospital care that we are so fortunate to have here. I spent 101 days in hospital over five different visits in 2020. I even beat my record from the previous year of 93 days.
Rheumatoid Arthritis struck when I was 40 years old. That's when your immune system attacks your body's tissues instead of protecting them. A few years later, it attacked my organs. Over the years, I tried a lot of different treatments. One started eating away at my bone marrow. Recently, another caused the abscesses that have made my body a ticking time bomb.
It's a terrible, painful way to live. But I have a strong constitution.
It was in 2020 that Dr. Alex Mihailovic at Royal Jubilee Hospital gave me the option of a high-risk nine-hour surgery and complex recovery. It was a Hail Mary. I could either wait for the next abscess, or the one after that, to grow and rupture—possibly killing me—or I could try this instead. Dr. Mihailovic was straightforward with me: there was a one-in-four chance I wouldn't survive.
For me, it was an easy decision. I had to do it, no matter how risky.
My daughters are my world. They are helpers—one is a nurse and the other a teacher for children with special needs. I couldn't keep going with them waiting for the next phone call to hear what had happened to me.
I'm here today to tell my story because of my incredible caregivers like Dr. Mihailovic, but also because of what our community has given our hospitals in the last year to help my recovery.
After my surgery, I spent nine days in Intensive Care. I was in and out of consciousness, up at 4:00 am wondering why I wasn't dead. I had nine different tubes coming out of me. The nurses would ask where I was for pain from one to ten. I answered a 12 or 13.
When they told me that I would be graduated to the High Acuity Unit (HAU) and explained what that was, I was so relieved. To have two-to-one nursing care and a private room to recover just gave me the mental boost to keep going. I still had a really, really hard road ahead of me, but I've always believed that if you can do it mentally, you can do it physically.
The care in the interim HAU was every bit as good as the ICU. Watching the nurses work is like watching ballet. Their movements are precise and effortless because they are so highly skilled.
I've learned since my stay that the temporary High Acuity Unit is new for the Island, that it's something that the community helped make happen. From a patient, let me just say that it made all the difference in the world for me. My doctors told me that if everything went well I would be home before Christmas. Amazingly, I was back at home on November 13th.
Today, I've been out of the hospital for four straight months. At home with my daughters and grateful to be alive and share time with them. I'm also grateful for the wonderful people who helped make the HAU happen, and I ask everyone who can to support this incredibly important cause. If it can help others—maybe even you—the way that it helped me, there's nothing more valuable.
With my deepest gratitude,
Kerry, Oak Bay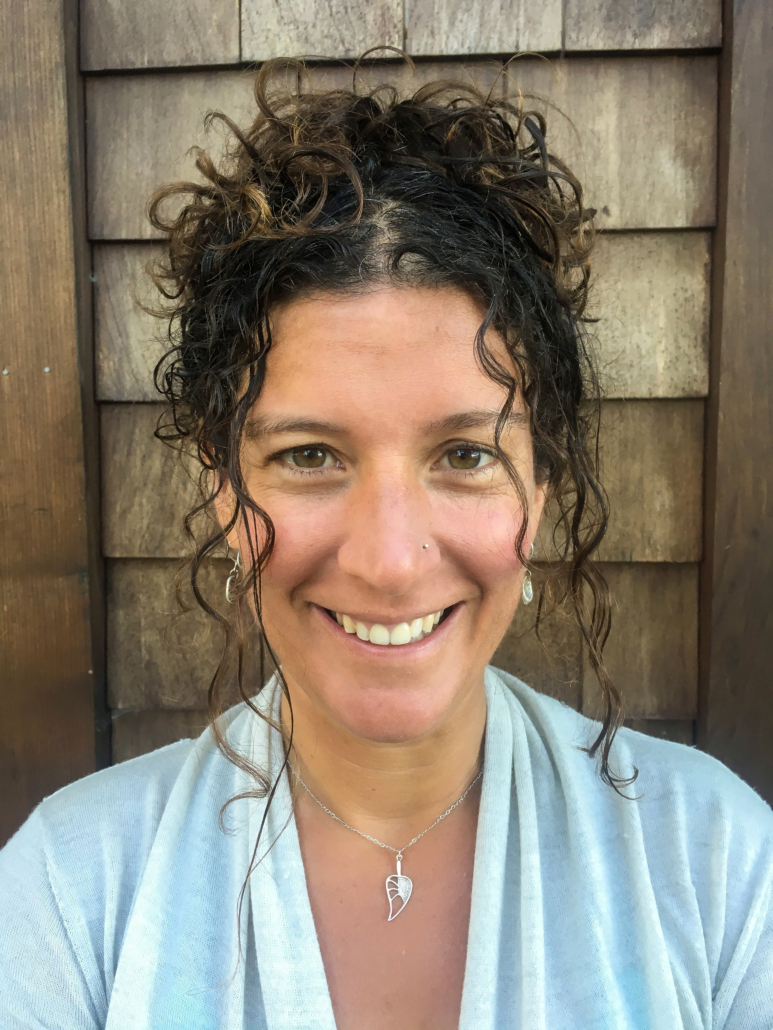 "Kerry is a perfect example of who the new High Acuity Unit (HAU) will help. As an intensivist and a surgeon for the past 20 years, I can tell you that for a fact.
Kerry's illness was extremely serious. The septic shock that kept her returning to the hospital was very likely going to kill her. In electing to have surgery, she understood that her recovery wouldn't be easy or without risk, but she and her family were adamant—she couldn't keep living the same way…
For critical care patients and their families, leaving the ICU can be relief, or it can cause anxiety and fear. Before the HAU, the next step was directly into an Acute Care ward where the nursing ratios are significantly different. High Acuity Units are a huge safety net for complex and critically-ill patients because they maintain highly-intensive observation and nursing."
—Dr. Alexandra Mihailovic BSc MD MSc (clin epi) FRCSC